hey remember when we took that forever death drive across the country the other week that took a whole day of lives away?
remember how we stopped in iowa?
we did, for a day actually!
and visited casey's siter and her family.
here's our visit via iPhone: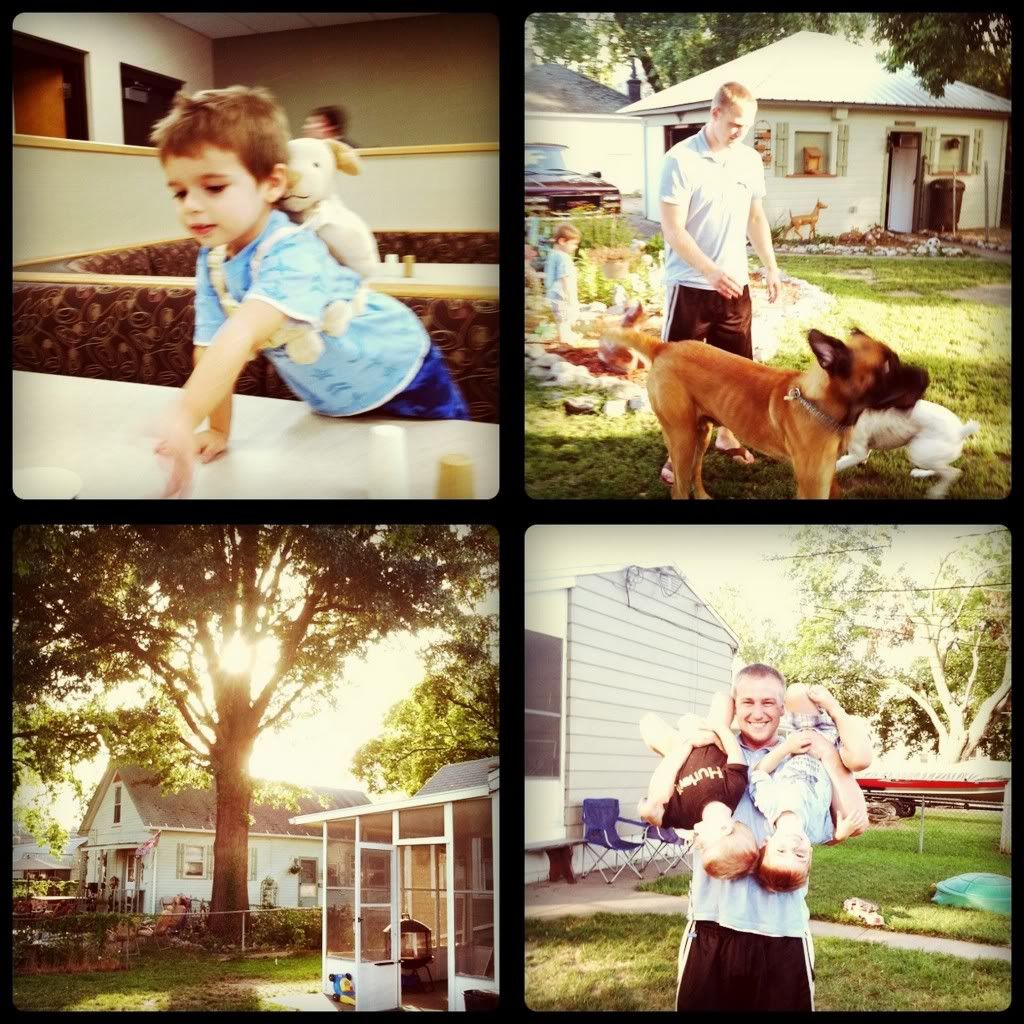 our quick stay consisted of
playing with the 2 cute nephews
playing with dogs
scratching my 18 (yes, i literally counted) bug bites on my legs from the previous day
visiting the chiropractic school where his BIL currently studies
bbq yumminess
lots of tickling the little boys
talking talking and talking
preparing for our long trip ahead!
thanks kerri for letting us stop by!
our visit was too short but glad we got to come anyways!