we have reached the end of an era.
actually we've reached the end of the 3 months time that casey said he was going to grow out his beard.
the first 2 months were really fun for us both, just a fun change.
the third month took quite a long time for us, i'd say.
my favorite months of beard growth were the 5th and 6th picture, roughly the 5th and 6th weeks.
it was funny looking at casey during dinner and seeing all this food in his beard,
i think he was pretty tired of it.
i asked him to use conditioner and shampoo on his beard once to see if it would make it softer, it didn't.
we took a picture about once a week and it's fun to look at the growth (and to see how much maxson has grown!)!!!!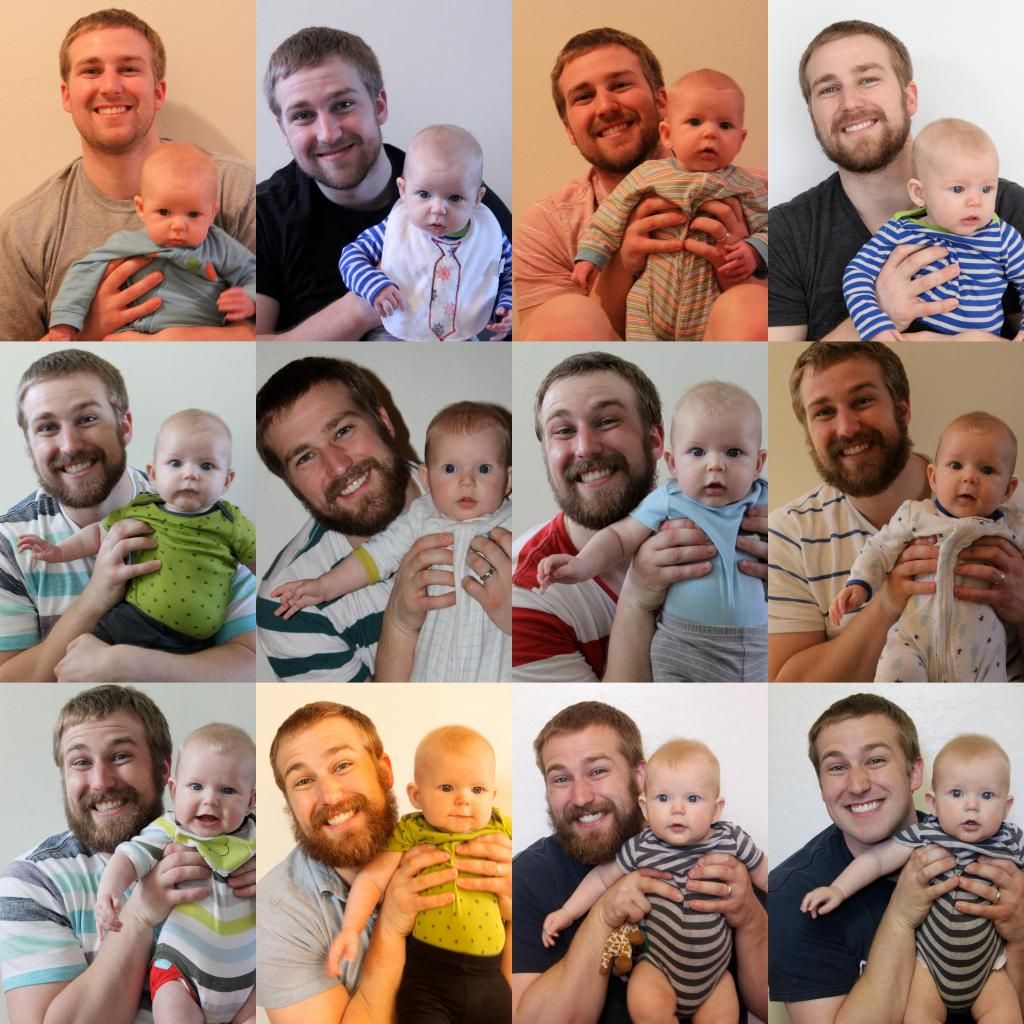 and of course, we had to cut it off in stages.
man, looking at that first picture, he looks almost homeless, ha!
the second picture is quite handsomely-rugged-looking in my book that i really like.
a few friends/family members were just certain casey should keep the foo-man-shoo mustache for at least a few days...
YUCK!
and on the regular mustache, all he needs is a red hat to be mario!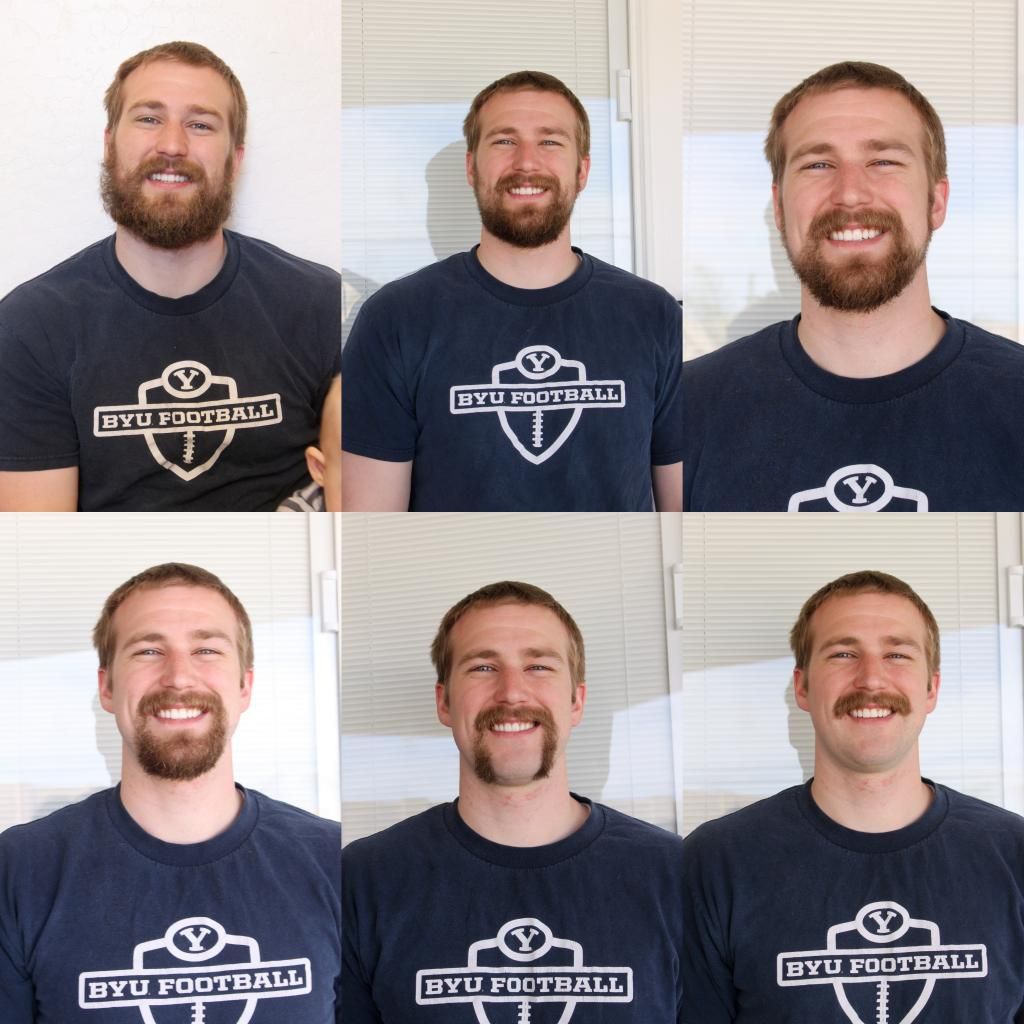 after casey had fully shaved off his beard,
it definitely
took maxson a little while to know who casey was again.
he wasn't just throwing out his smiles easily like he did before for casey.
it took a good 15 minutes of mostly blank stares at casey while he was pulling out all the tricks from the bag to get him to smile.
maxson finally realized who he was though i think :)
it's still taking me a little while to get used to his baby face.
it just looks so different!!!!!
it's been 3 months since i've seen that clean face so it's a surprise to have it back!