so right there around 5 months,
we decided little maxson was ready to try a few solids here and there!
we started with just a few spoonfuls of rice cereal, he wasn't too enthralled with it.
but a few days later while i was eating a banana he kept grabbing at it,
trying to put it in his mouth (like he does with everything else:)
at first i pulled the banana further from him,
but then i thought "wait, i kinda want him to eat solids"
so after he stuck the banana peel in his mouth and sucked on it for a few seconds i thought,
heck, why not!
i broke a piece off my banana,
mashed it up nice and good,
plopped maxson in the bumbo,
put a bib on and we went for it!
he practically loved from the get go.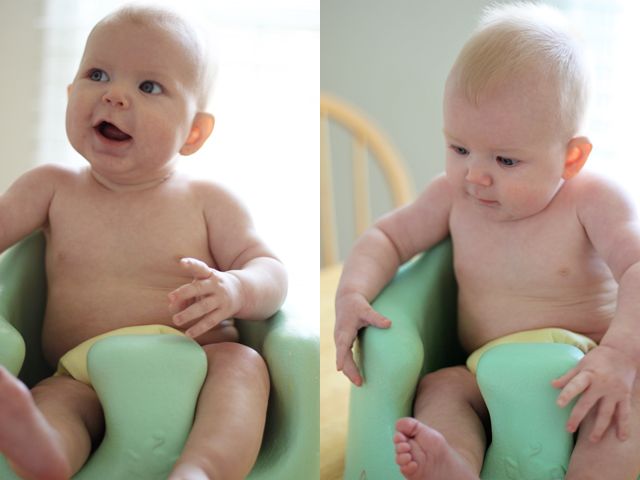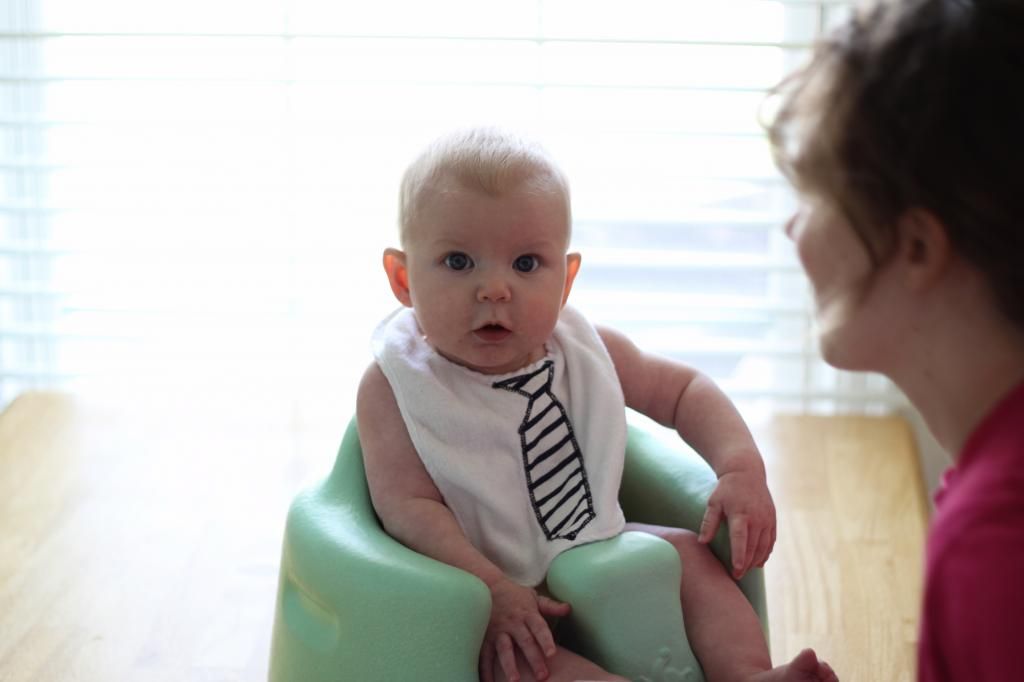 it was fun feeding him the exact food i was eating myself.
i just really liked it.
i'd love to make my own baby food but i'm just not sure it's in the cards for us, we'll see.
since then i've introduce a new something every few days.
he didn't blink twice at sweet potato or carrot (well actually he'd make a sour face at first like "what's this?" with the first 2 bites but then he was fine after that)
we just tried peaches though and he wasn't as thoroughly entertained.
took him quite a few spoonfuls to enjoy it.
i have to hold both his hands with mine while i feed him unless i want his fingers all up on the spoon and in his mouth getting nice and messy,
that's pretty cute.
solids are a fun new adventure, for sure.
but it's also kinda a hassle, ha!
it (already) takes a bunch of time,
his mouth is quite the moving target,
he we both get all messy in the end,
i have to remember to actually feed him stuff other than just nursing,
and did i say it take a bit of time?
but it's fun and we all are loving it :)