maxson turned 5 months today, woo!
i'm going to wait on posting his 5 month post yet until i get some photos.
the weather has turned awfully gloomy and may be like this for a few days, therefor there's not enough light to take pictures inside :(
although it's now
cold
freezing here
(again, mmmmmmmmeh)
,
last weekend was gorgeously warm!
sunday i spread out our jean blanket
(thanks for finishing it mom!!!!)
in the front yard and camped out for an hour or two.
maxson was smitten with all things outside.
i don't think he's stayed up on his arms for such an extended period of time before.
he was so intrigued by it all.
all the cars passing by in different directions,
anyone walking,
the birds,
the sky,
the trees,
the houses,
the squirrels,
you name it and his eyes were on it.
it was really fun for me to watch him take it all in.
he's really such an observant little baby.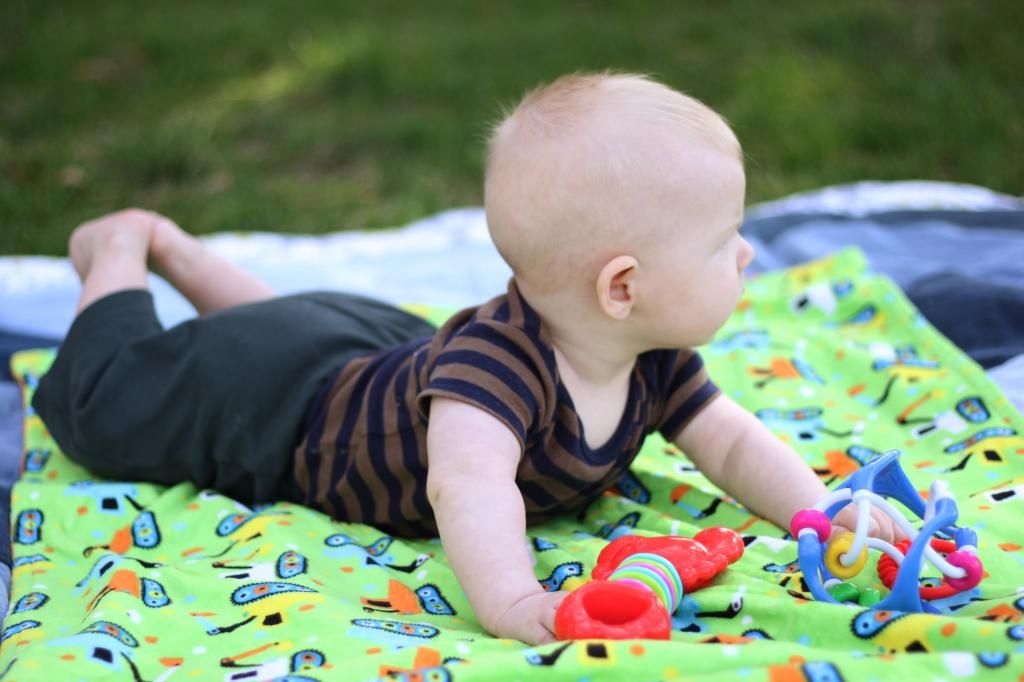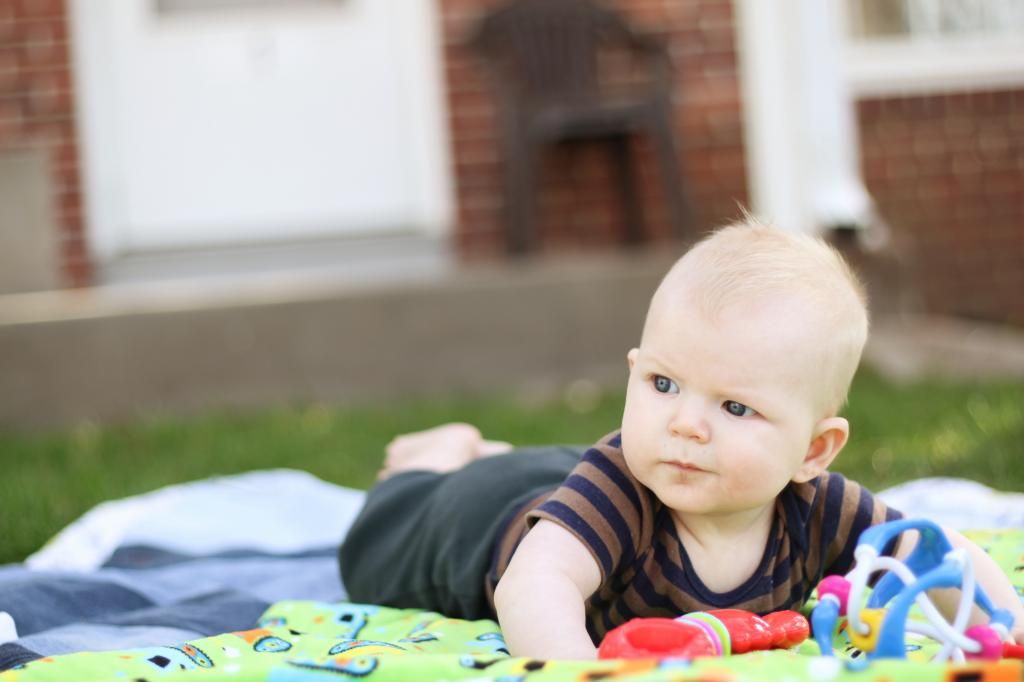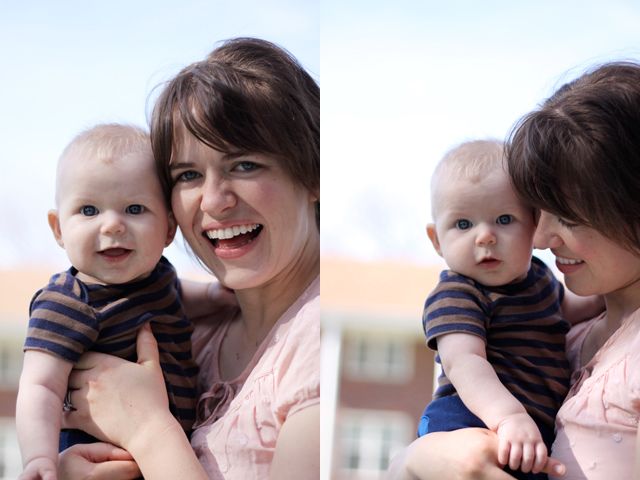 the daddy was finally able to come home and join us for the last 15 minutes and we were both so happy.