last night,
i watched this little cutie open her birthday presents via gmail video chat!!
here, she is showing me her new necklaces i gave her.
don't tell, but i actually stole borrowed those from my mom back in high school, took them with me to college, and now my neck is too big and they just don't look cute on me,
so i thought i'd do a justly service and pass them down the line :)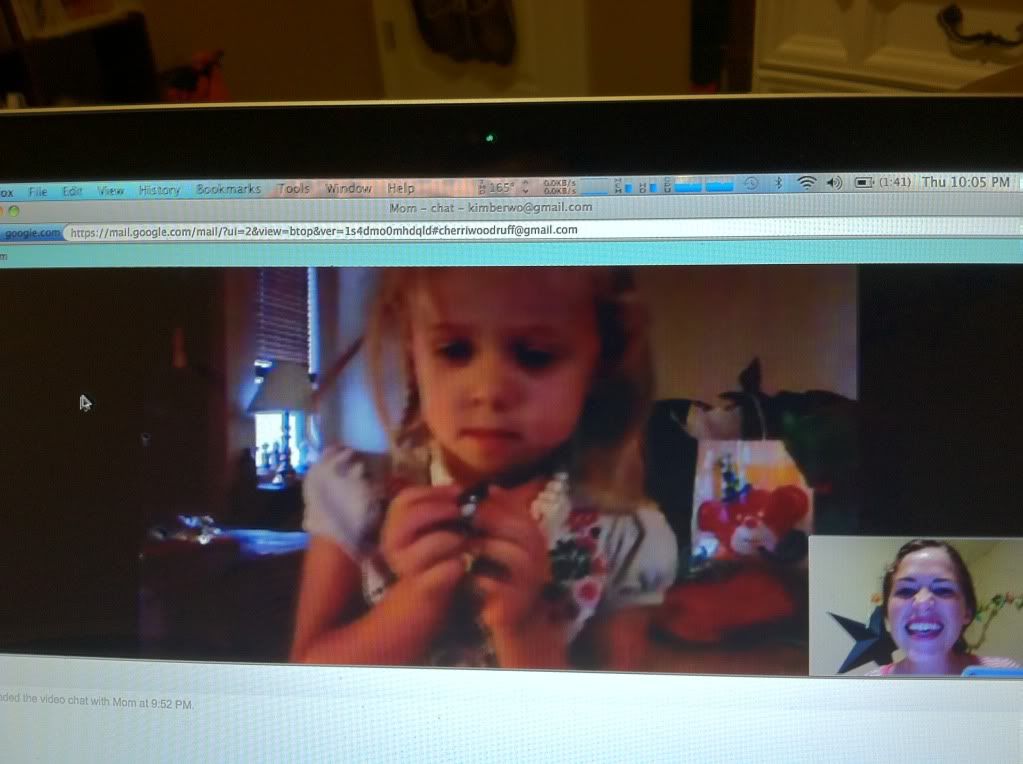 remember when i did this same thing with her on
her 2 year birthday
?
i am so grateful we have video chatting.
i
love
that communication!
and it made me feel like i was actually there!
each present she would show to me (the computer) specifically so i too felt included.
so happy birthday miss 3 year old!
and dearest all other siblings and SIL's, feel free to include casey and i on the action via video chat with all your kid's birthdays we're not there for,
thanks :)