it had been a long day for all of us i believe.
so casey's brother, cody, brought up the idea for us to meet up at this little ice cream joint by the library.
casey and cody practically live there these days so it happened to work perfectly.
everyday i drive by "mrs curl ice cream" there's always a long line which has gotta mean something!

while casey and i waited for our hot dogs,
we ate our ice cream cone topped with sprinkles.
casey also learned from cody that they had frozen bananas for 93 cents!
so he of course had to get one too.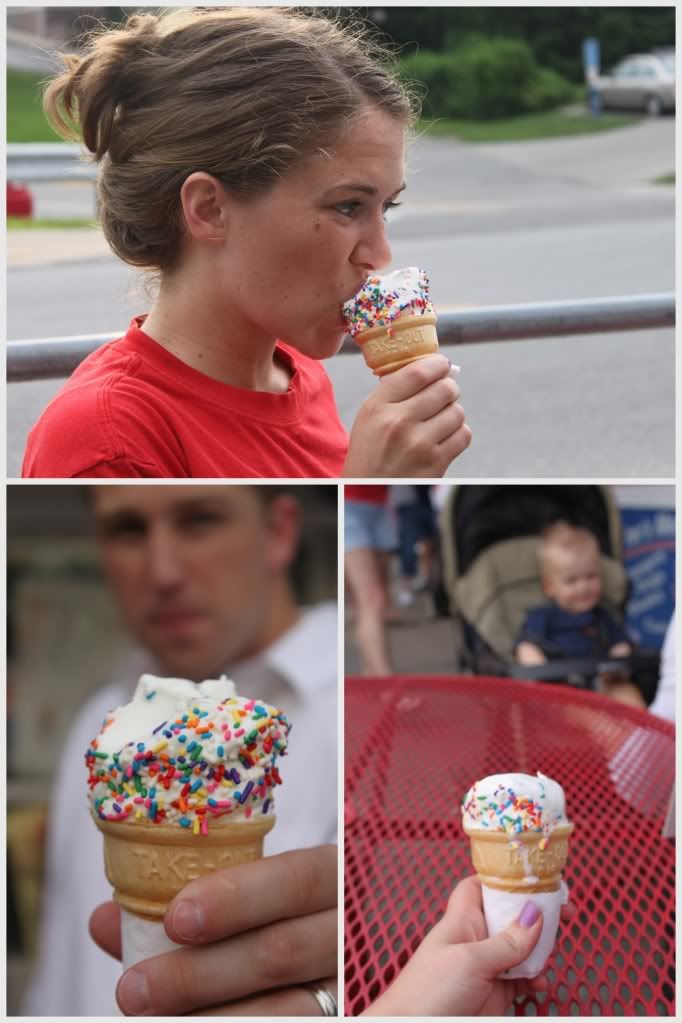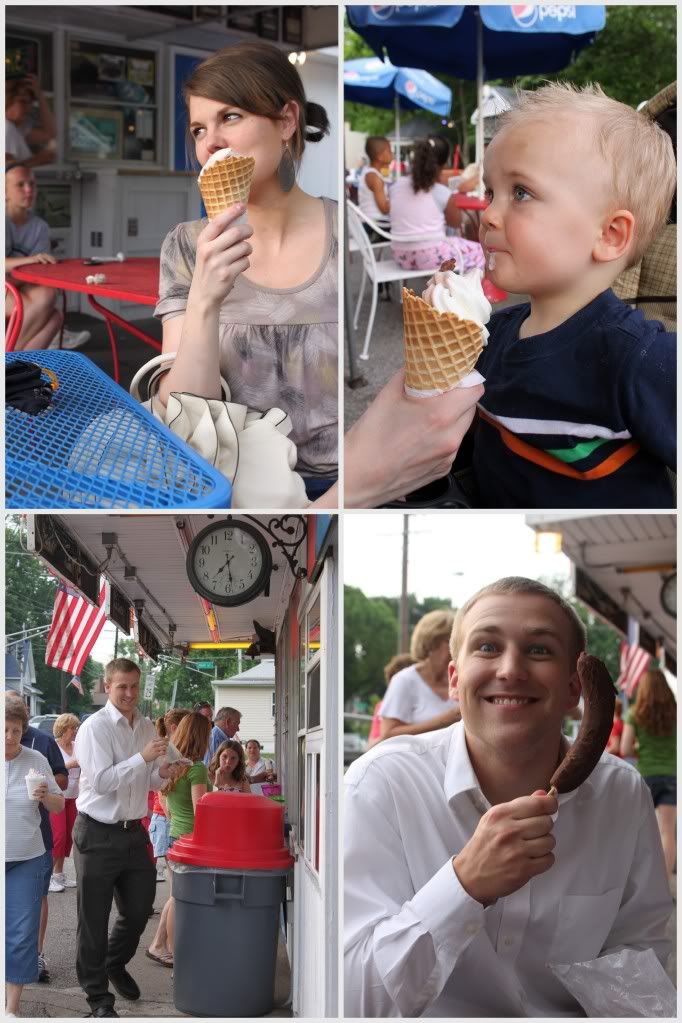 here's our dogs :)
they were so yummy.
casey and cody's were a full foot long, crazy boys.
after eating and relaxing and talking,
we went over to the park and watched jaden run around for awhile.
remember how much fun parks were when you were little?
every one was different from slide to monkey bars, they were all just so fun.
it was relaxing to watch jaden play around on it all and remember how much fun it was for us too.