the indiana indians!
last weekend we traveled up to indianapolis and went to the minor league ball game with cody and camille,
and had a blast!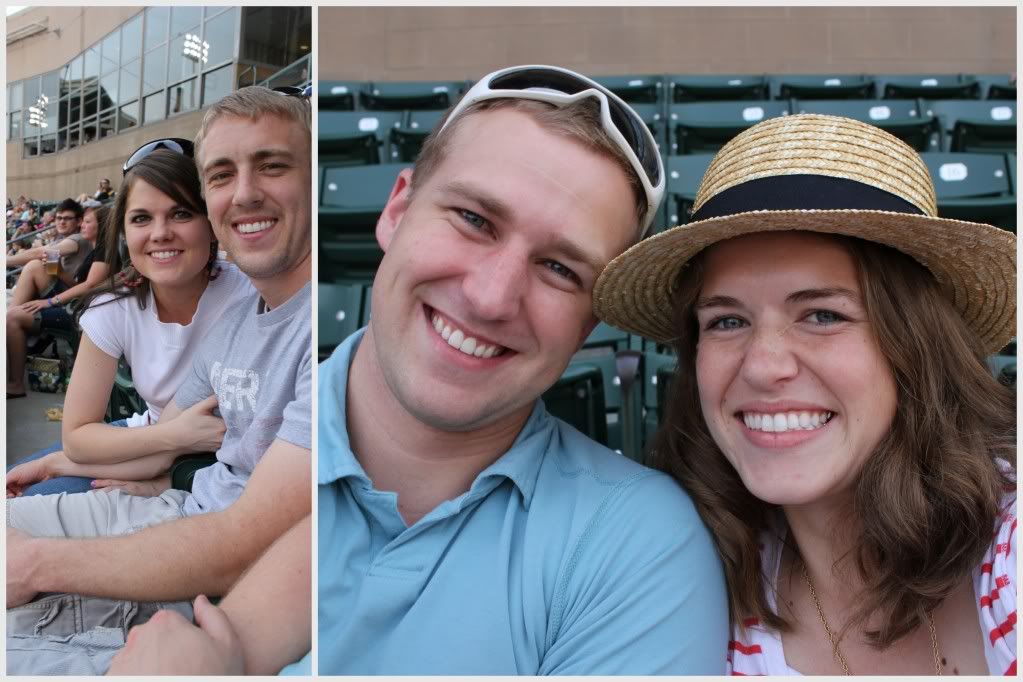 there's something about just sitting back with friends and watching a good ol' american ballgame.
the 7th inning stretch came around and we sang our hearts out to take me out to the ballgame in our loudest voices possible.
good times, good times.
and after the game they had a firework show!
i love fireworks so much!
they are so incredible to watch, hear, and feel (you know, when they boom super loud:)
it made me
so
excited for the 4th of July!

good company and a good ballgame.
a friday well spent.

ps- they won :)