my how my boy has grown!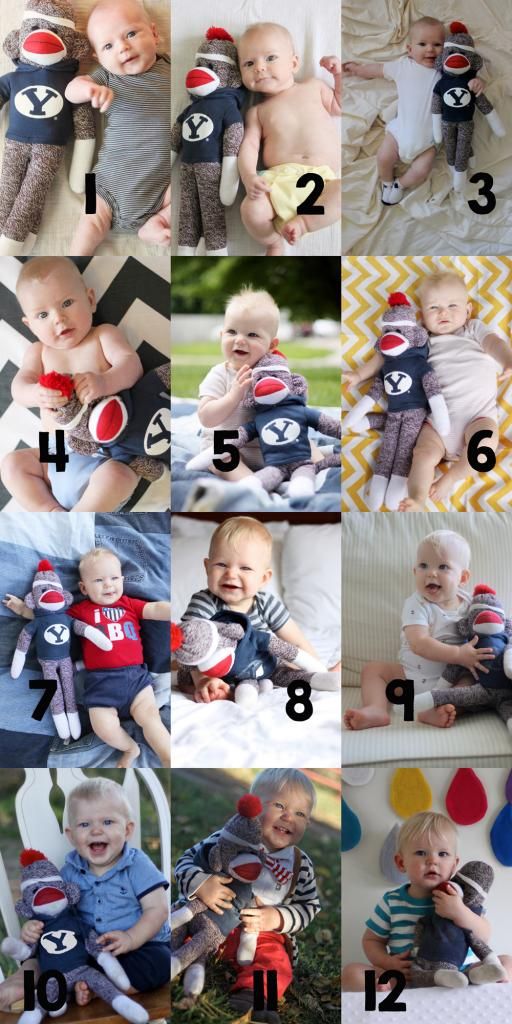 word to the wise future parents: it's healthy for children to have special "loveies" like stuffed animals and blankets for many different reasons, i encourage you to pick it for them from the very beginning before they even think about picking their own.
i'm proud to say our brainwashing worked maxson loves his (BYU) monkey so very much!
wish i had done better on the raindrop series.
the months i missed we were either out of town of we did his monthly photos outside where the weather was crazy nice and i didn't feel like cleaning off his dresser.
OR it's because those months i knew he would NOT stay on the table and just fall right off in a heartbeat.
you win some, you lose some, i do like how this series starts when he's a newborn!
love looking through all these photos.
in 12 months time he has
gained 15 #s 8 oz,
grown 9 3/4 in,
learned to crawl, walk and talk in his own special way :)
see each of his monthly blog posts
here