november is RUNNING by us!
we are back in provo for a few days and will be out on our way again this weekend!
last week and this have been super wacked out schedules with trying to do homework and class assignments early,
missing school,
changing up work schedule,
driving way too much,
flag football games.
we are always thankful for the opportunity to travel during the semester,
let alone to family!
arizona welcomed us with her best fall weather: sunshine and 70's/80's.
oh how i was in love,
we brought a little of utah with us though.
fall arrived in the form of the box, a box full of beautiful leaves!!!
ha, the girls didn't know what to do at first with all those leaves,
but soon enough they were jumping in them and throwing them everywhere.
i'm going to miss fall the most when i leave utah.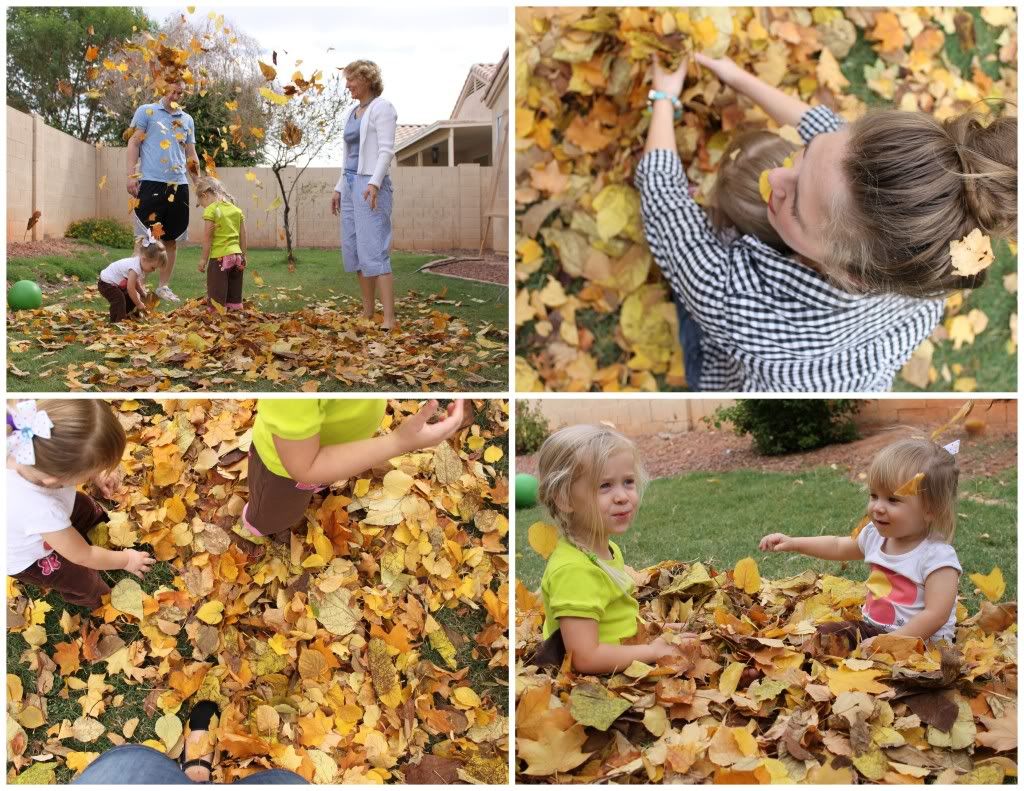 one of the days we had mini wind/dust storm roll in.
with no kites to be found in the house, we concocted our own:
we call them bag kited.
trash bags, ribbons, and string.
as white trash (literally) as it looks, we had fun and were amazed those things took flight at all!
on saturday though,
we packed up the whole gang and drove to the dunes!
my favorite.
getting back out there riding just felt so wonderful.
i'm always a little apprehensive about riding again,
pretty much it's just the fear of wondering if i can still remember, ha!
and every time, it all comes back, just like riding a bike.
as i was riding, i thought, gosh, i've been riding by myself since i was 8.
i hope i always get to do this.
casey sported his new motorcycle gear, looking as hot as he possibly could.
he also rode the motorcycle in the dunes for awhile this time around too!
note: motorcycles are my favorite, but if you're not used to it, it's pretty difficult in the dunes.
he was a rockstar.
each time he fell he got straight back up and kept going.
i loved watching him, but was amazed at how much i worried!
it gave me a glimpse into parenthood!!!
i knew that i knew how to do it but he needed to learn how to do it himself,
even if he did fall on easy and hard parts,
but each time he fell,
he understood why he fell and tried not to do that again.
oh parenthood, let's wait a while, shall we?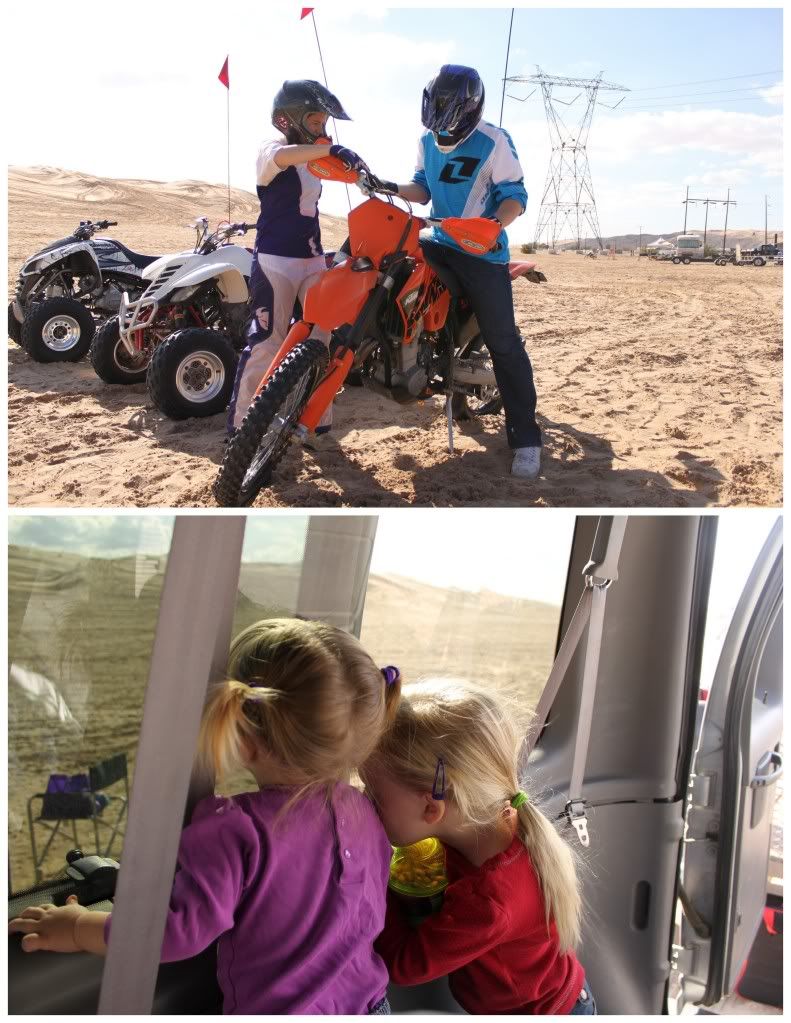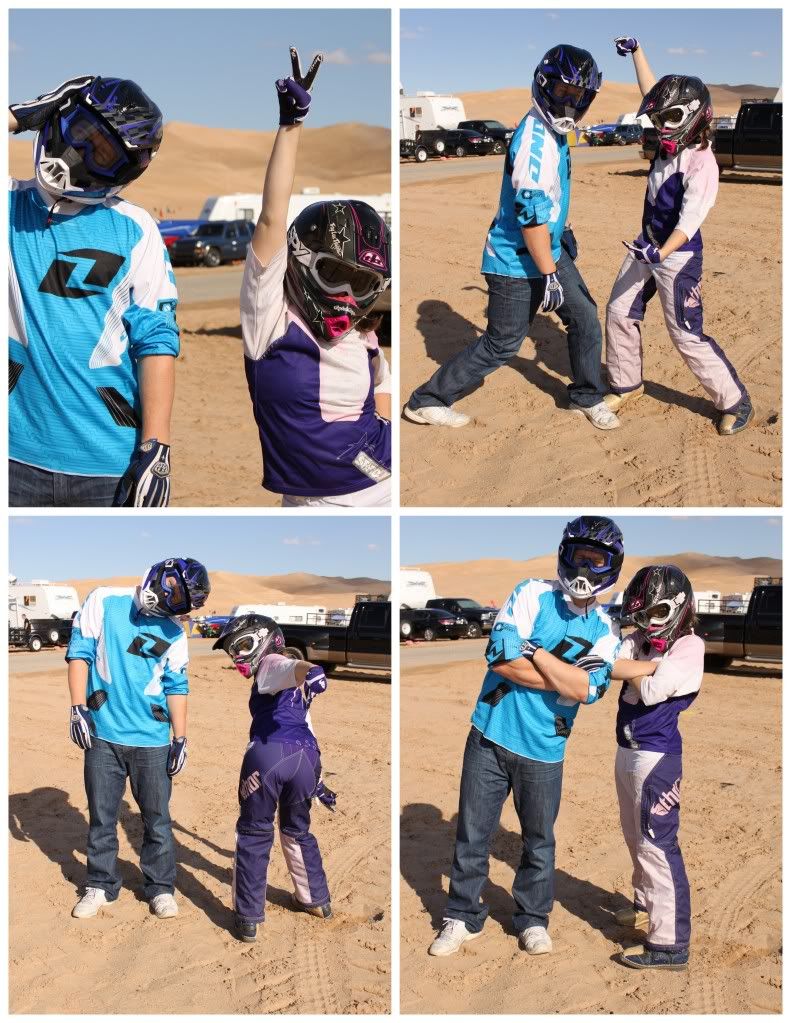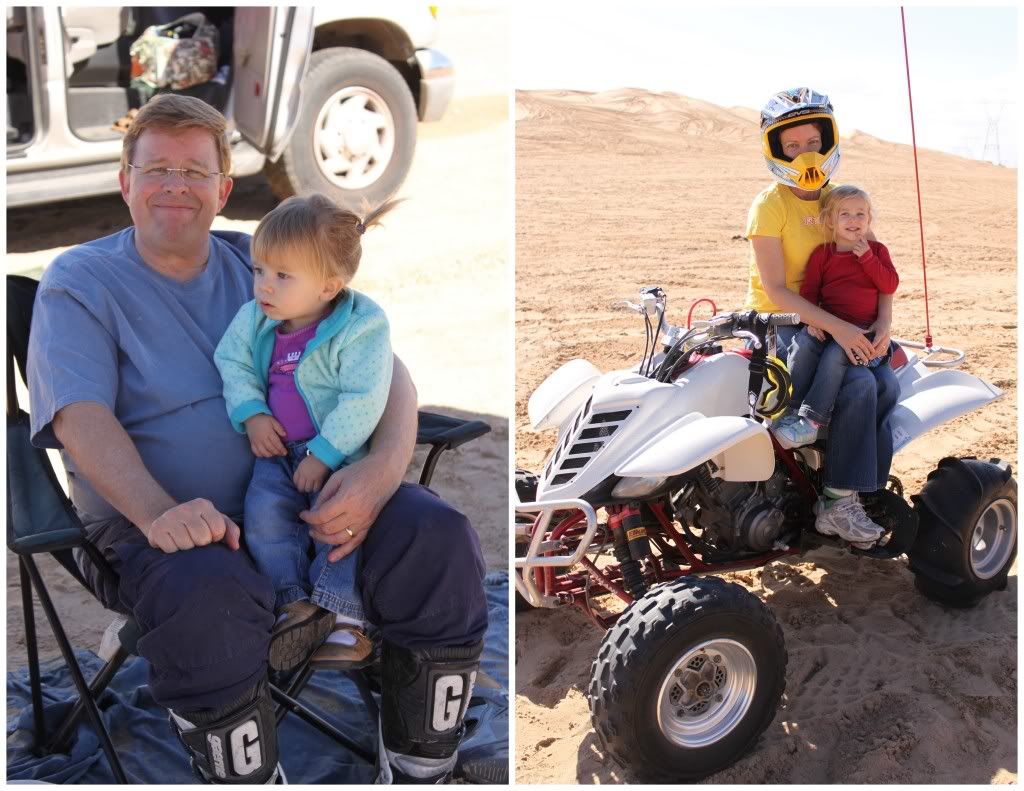 the little girls came with us too and they were so much fun to have around!
we built
lots
of sand castles,
hiked to the top of the smaller dune in front of the camp,
and best part:
when you'd come back from a longer ride, they'd run up to you and give you hugs and tell you they were so glad you were back!
so much love from such little people :)