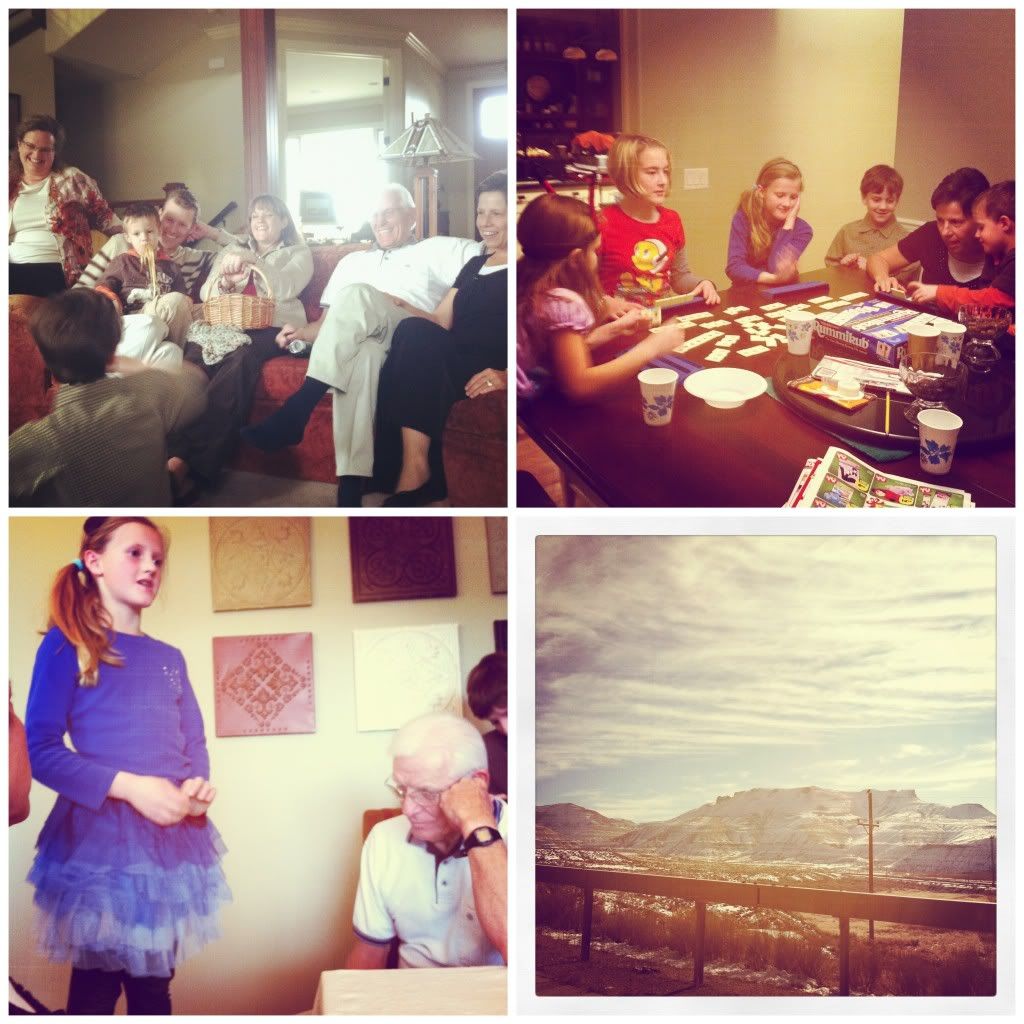 i'm thankful:
we are in montana with family celebrate thanksgiving.
for my husband, and best friend, who is almost always with me, who makes me laugh all the time, and who cares about everything i do and feel.
for the gospel, it bring joy and purpose to my life knowing i'm a daughter of God and that Heavenly Father knows who i am and loves me.
for my education at BYU, where the spirit can guide myself and my professors, where we can talk freely of the truths of the gospel during educational study.
for nature, for winter and summer, fall and spring, for sunsets and sunrises, nights and days. the song for the beauty of the earth holds a special place in my heart.
to have my nieces and nephews, they make me so happy and i love them to bits!!!!
for nail polish, who a little bit of color on our fingers could bring so much joy?
for hot chocolate, because when you're frigidly cold, it warms up your whole body in an instant.
for phones and video chatting, when you're away from family, there's nothing better than those 2.
for this blog, it helps me write down what's going on in my life so i can look back at pictures and words and remember all the good, and some silly stupid things, in my life.