i still cannot believe that we actually ran 13.1 miles today!
i'm so proud of us to say the least!
here's how the day went!!!

these first pictures are right before the race started,
we were so excited, couldn't believe we were about to start our 13 mile journey!
did i tell you casey's brother cody ran with us? yes, so bloggers, meet cody.

and so the race begins!
the course was gorgeous,
highways lined with huge pretty trees,
neighborhoods with the most awesomely beautiful homes,
huge to say the least :)
and the whole course ran around a beautiful reservoir/lake/marina.

the 3 of us ran together for about the 1st 7 miles,
and to be honest i think we were all amazed at how good we were feeling!
and then between 7-8 we came upon some HUGE hills.
casey and cody kinda pulled ahead,
so by mile 8 or so they were nowhere in sight.
the next 5 miles took FOREVER!
the 3 of us agreed after the race that we all hit a huge wall at mile 10.
WALL!!
the gatorade stations, water stations, misting areas, spectators, and food areas were all wonderful to help us keep going.
i really think what made the first 7 miles so easy was that there were so many people around you,
running,
happy,
it seriously made it so much to run with tons of people next to you!

and then finally there was a mile left, A MILE PEOPLE!
longest mile of my life!
but once i rounded the corner for the final stretch i just got chills over my whole body!
i just ran 13.1 miles! i did it!
such an incredible feeling.

right when i crossed the finish casey found me.
i stuffed a banana into my mouth like no savage has before,
along with cookies, an orange, more water, more gatorade, cookies, granola bars, and pretzels
(all complimentary of the half marathon:)
we found cody (cody and casey finished together)
and then we found camille and jaden who cheered us on,
such great sport for coming all the way out!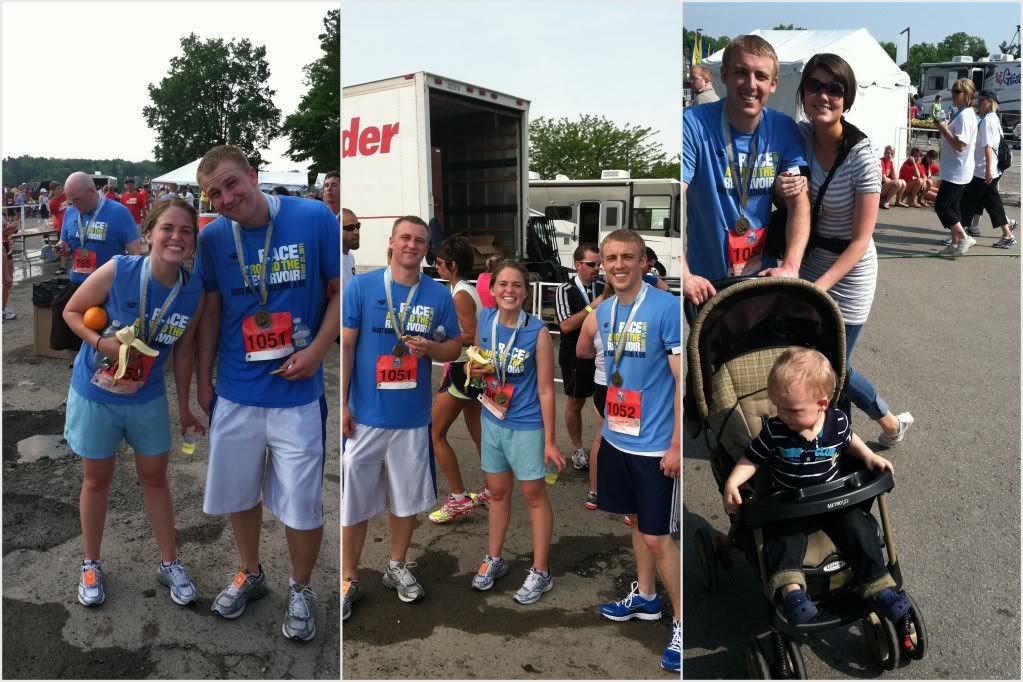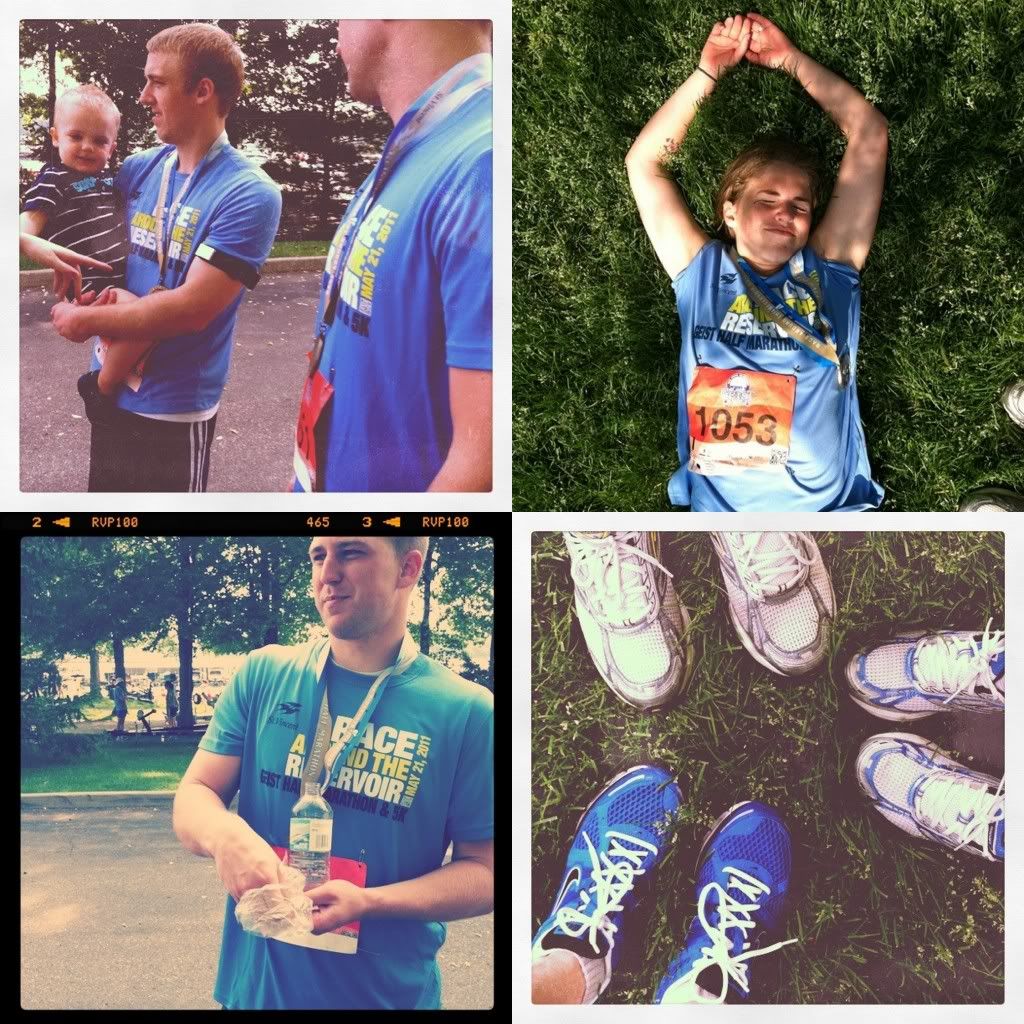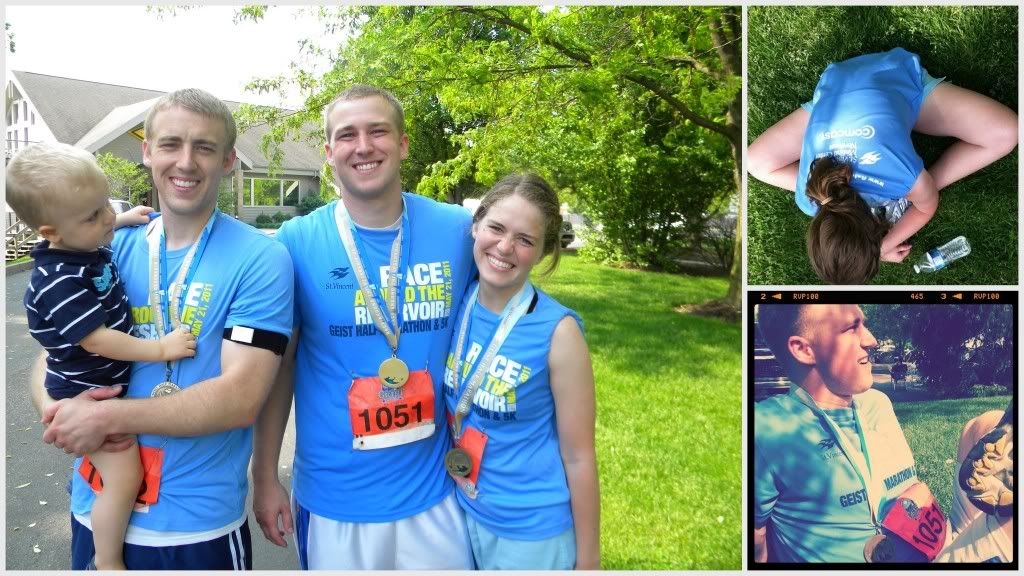 post-race:
my knees KILL.
the areas around my achilles tendon KILL.
my toe nails KILL.
but, we finished the race and are completely proud of ourselves for running our first half marathon!!!!
ps- thank you convenient iPhone for being an incredible multi-tasker:
music, telephone, texting, and pictures.
thank you