we are currently tip toeing around the end of this pregnancy!
i stepped up to the 38 week box and am so ready to have this baby in my arms already.
heavenly father was so wise when he made women pregnant for 9 months because once you hit that point, you are done and would so rather have the baby out than in.
9 months is the perfect amount of time when you can finally say out loud i'm ready for the baby to be here and you have no fear.
i'm still so very grateful that i do have this little babe inside me though.
it's kinda bizarre to think there's a full grown baby in my stomach just forced to stay in there, ha.
when i roll (literally, i have to roll out) of my bed in the mornings there's a long mirror right in front of me.
and every morning i look at myself and think "woah, my belly is so big! when did that happen!?"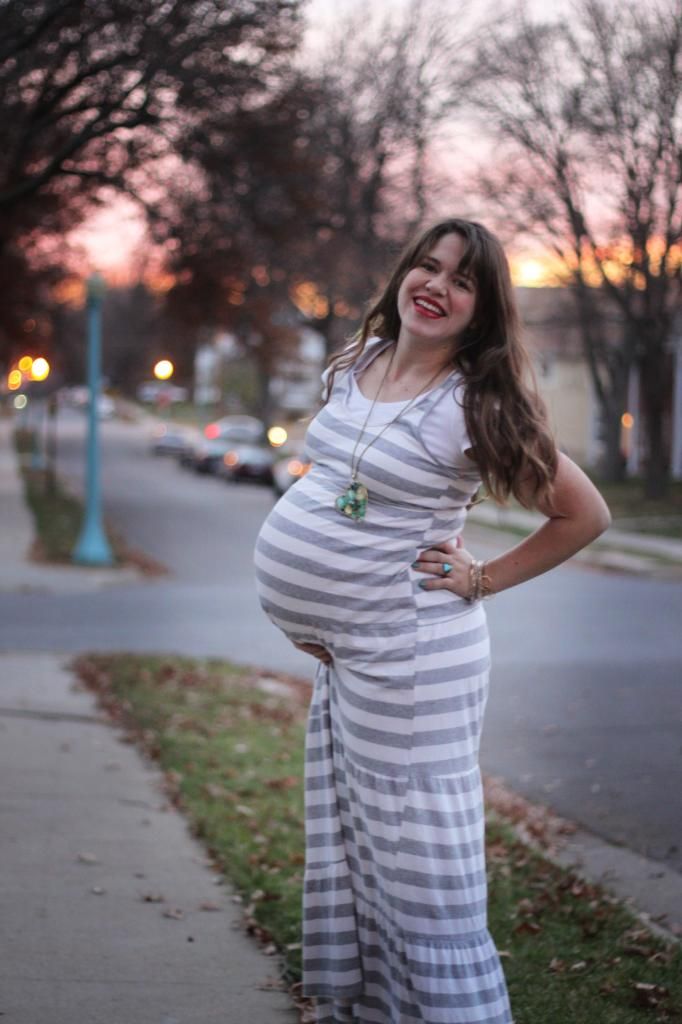 this baby is more than welcome to come anytime after tuesday afternoon (actually we'd prefer him to come on friday for various reasons:).
tuesday afternoon is when casey finishes his anatomy final for the semester and can finally be depended upon to come back to me whenever birthing this baby begins!
beyond pregnancy, nothing really is going on, ha.
i've finished up pretty much all the projects i've been wanting to do.
i've done a bunch of freezer cooking to prepare for the months ahead.
i do wish there were more fun things and pictures to share at this time...but there's not.
soon there will be a plethora though!
and i can't wait for it!!!!!!