the 3rd of july (a precursor to the 4th).
we have an aunt and uncle who live about 45 minutes away.
remember
last time
we visited them?
yeah, the ones with the really legit brick oven in their own backyard.
yet again, they surpassed all our wildest dreams and we had the most delicious dinner ever.
this night will literally go on my top 10 favorite food nights of my life.

monique (the aunt) has the most wonderful pizza dough recipe.
toppings galore were provided by all.
incredible fruit punch/lemonade.
the yummiest dessert EVER by camille (this dessert is practically tied with my love for oreos and that's saying something).
as well as an incredible smores bar.
otter pops a plenty were to be found too!
i think we made a total of 7-8 pizzas, all different, all cooked in the brick oven, and all fabulous.
we had vegie, meat lover, hawaiin, stuffed crust, bbq chicken, cheese, tomato, and probably a few others i can't remember.
i had 3 slices i wanted:
1. the first pizza, whatever it was that came out of that oven i wanted, bc hello, it was fast sunday
2. hawaiin. i don't think there's anything yummier than (fresh) pineapple on a pizza.
that one was stuffed crust and incredible
3. the one with tomatoes. last time the one with fresh tomatoes atop was my favorite and i just had to go for it again!
i knew i wanted to save room for these specific 3,
the hardest part was restraining myself from eating the other pizzas before the ones i wanted were made!
casey's faves were the bbq chicken, stuffed crust, and meat lover.
in his words: real man's pizza.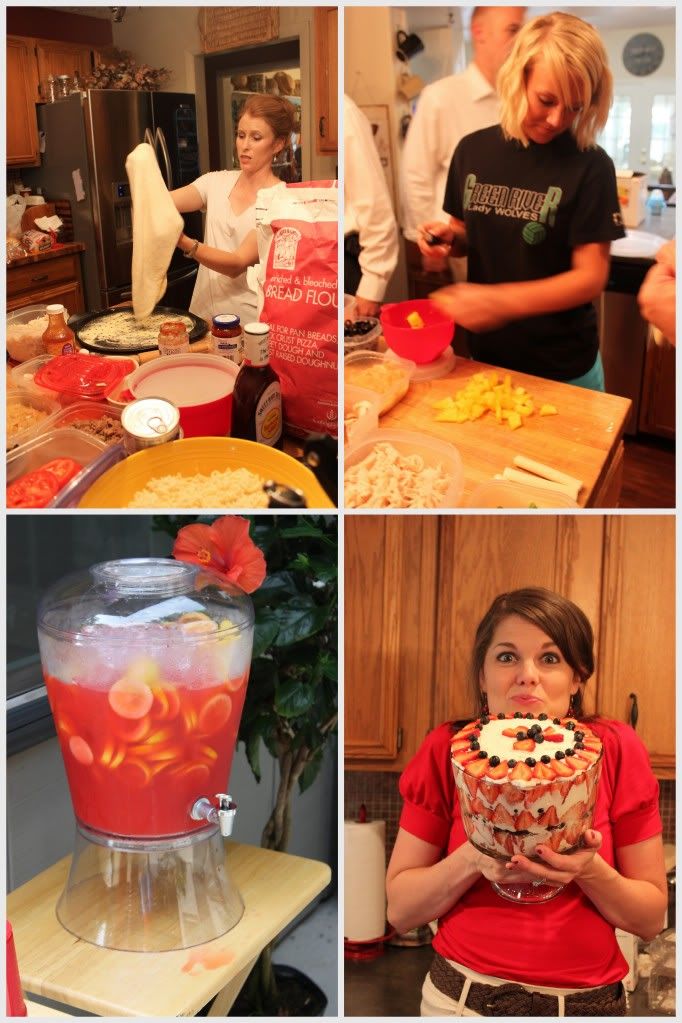 see otter pops below?
i'm going to guesstimate that anywhere between 20-30 were consumed by about 6 people.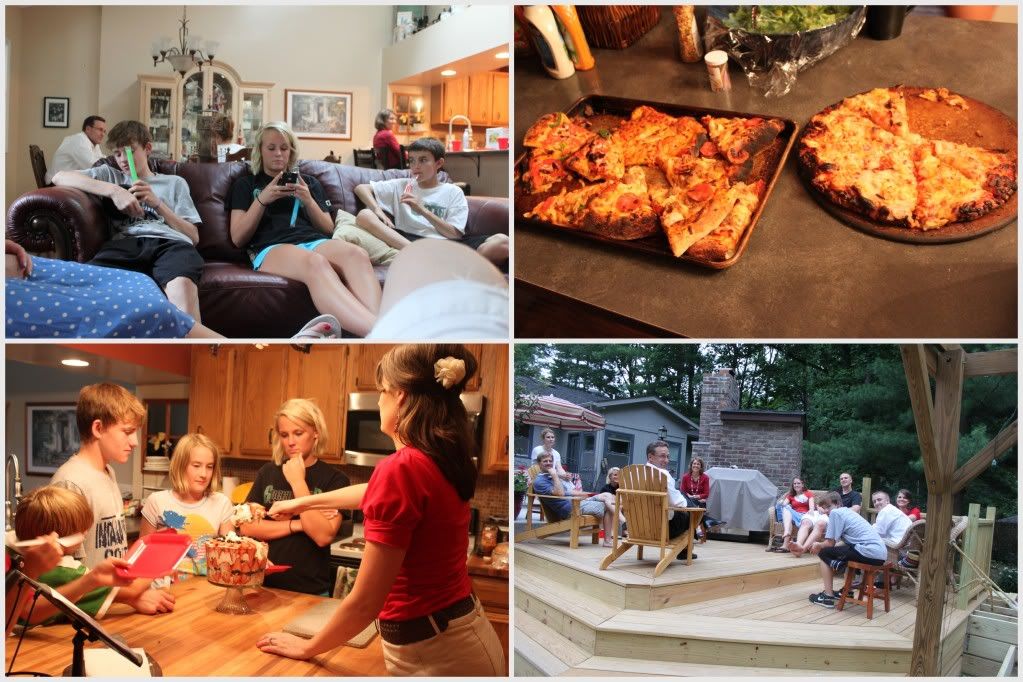 they have really cool birds too that sing songs.
i love them.

at the end of the night we did a few fireworks!
their boys were the most perfect peeps to be around bc they all loved lighting everything off so much.
many of the group entertained me and were kind enough to do silly written things together.
it had just stormed before we went out so the parentals let the boys do nearly anything since there was no chance of fire.
it was seriously such a blast!!!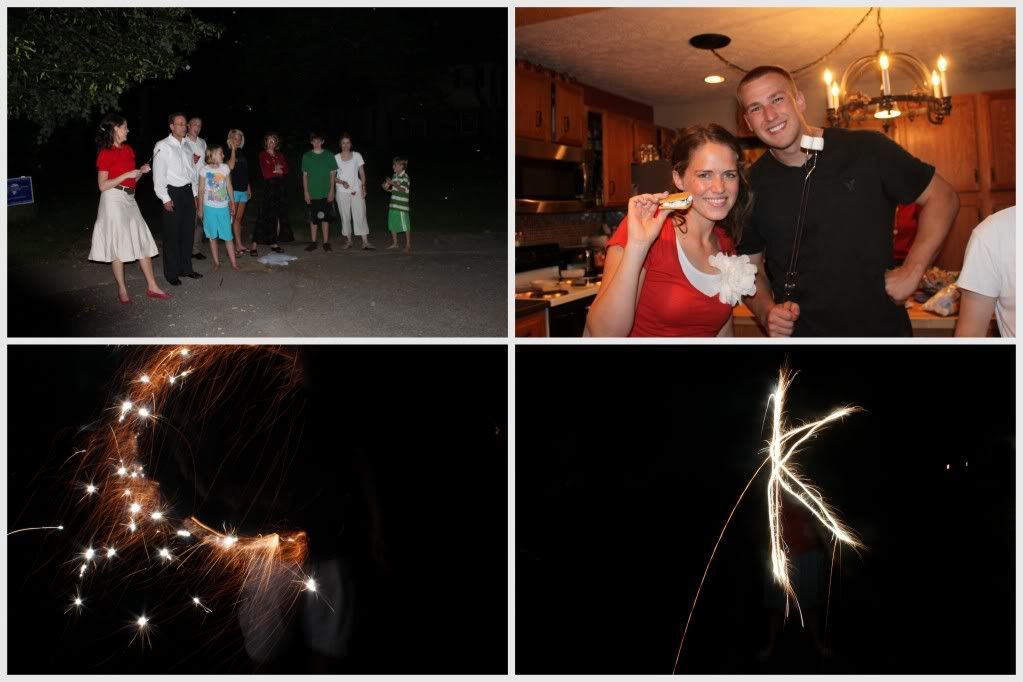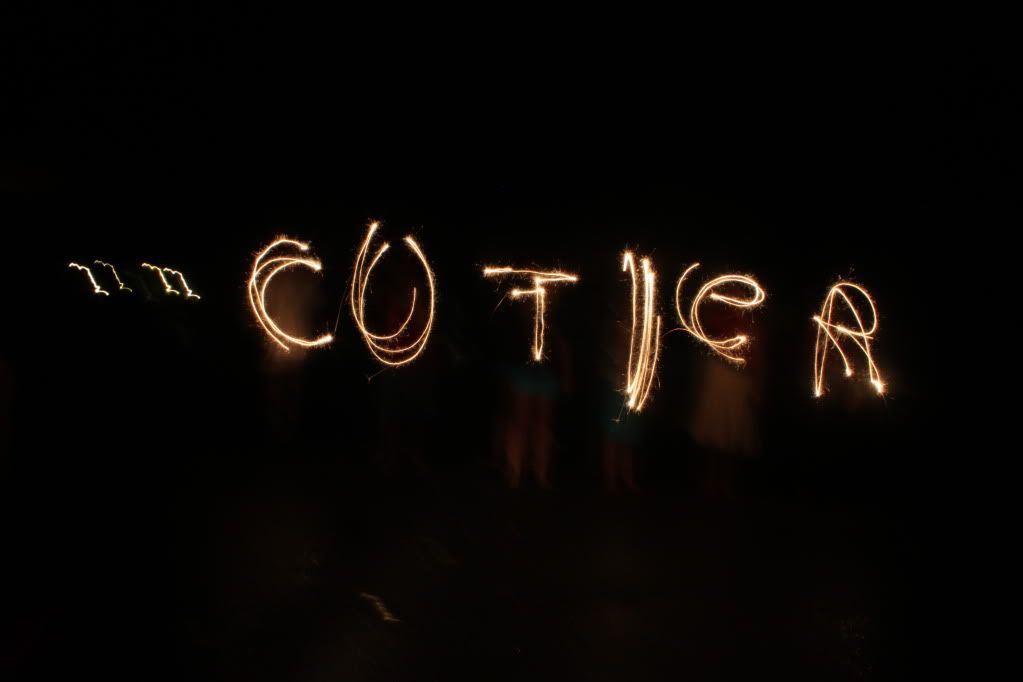 yet again, happy 4th of july,
i love that holiday so so much!
we are so blessed to live in such a wonderful country.
god truly has blessed the USA!
ps- the smores bar?
imagine this:
graham crackers, lemon cookies, those one cookes with chocolat already on them,
marshmallow flavorss: regular, coconut, chocolate swirl, mint.
chocolate: regular hershey's, mr good bar, cookies 'n cream hersheys, reeses.
yeah, this woman is a genius when it comes to smores.
cooking them in the brick oven is
beyond awesome.