left: showing your friend people you see out the window
right: balancing in high places
left: looking borderline homeless as lunch is eaten
right: learning a new function on a toy you've had for almost a year
getting moms attention while she's cooking/doing dishes
(his new method of getting my attention is squeezing himself between my legs and the cabinet and then pushing with all his might for me to move away see picture on the left. he's surprisingly strong.)
getting the trumpet to make noises finally!
you have to blow while simultaneously pushhing down one of the buttons on top, pretty complicated i tell ya.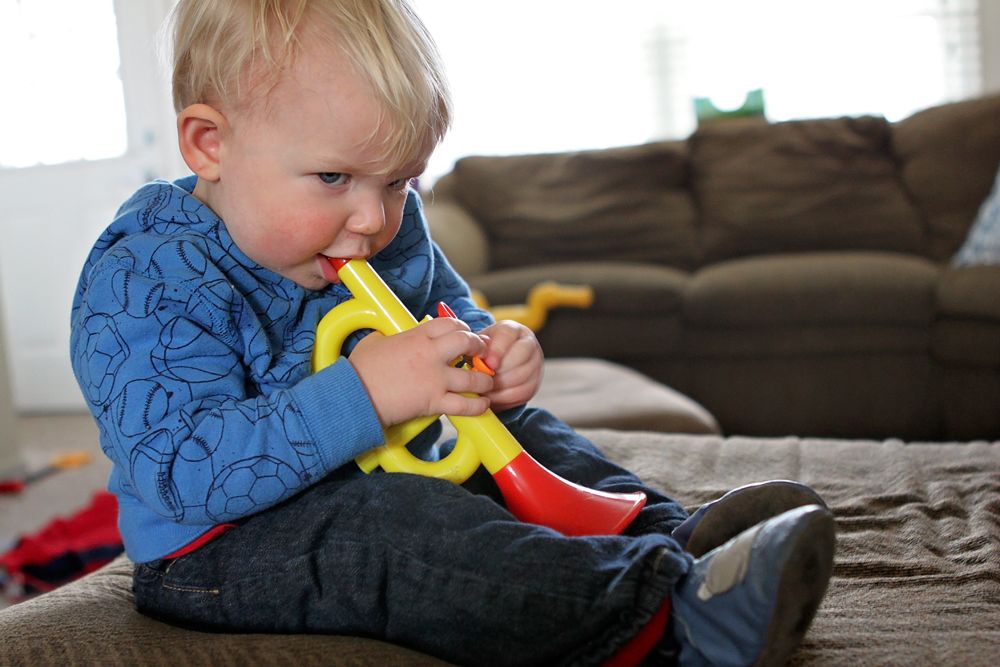 this isn't a triumph, more of a challenge.
but trying to keep your toy while stealing your friend's…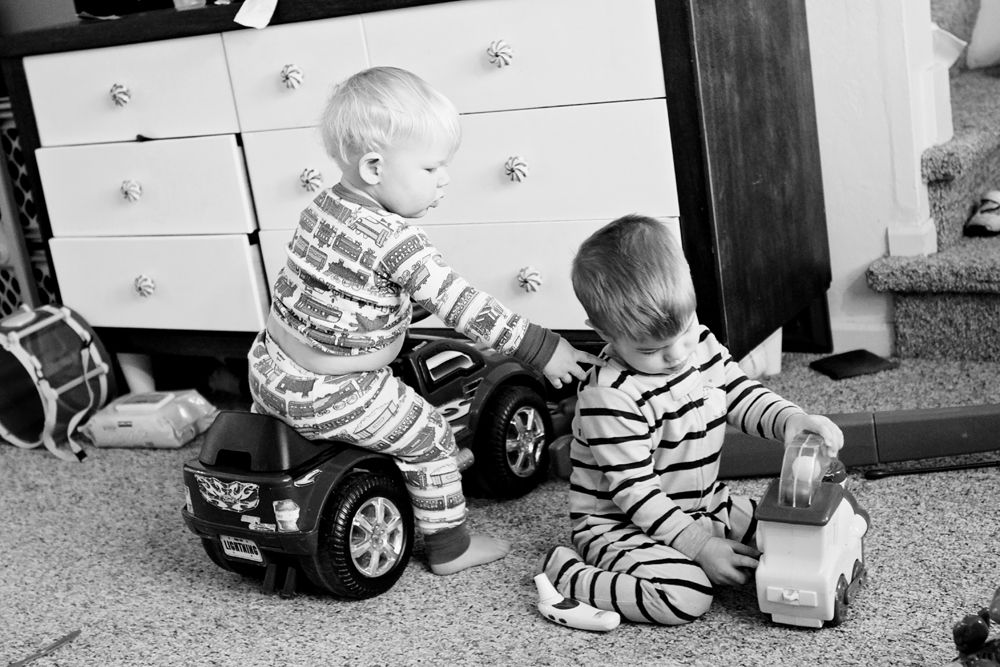 others to note:
finding your belly button.
taking baths
finding the locked cabinet left open
by mom when she's not watching