a. messy baby
b. the most outer 6 inches of our table have to be clear of anything because maxson will snatch it right off. such a curious little boy.
c. cheerio mess…mmeh. i put this picture on IG with some sort of caption that said i wish i had a dog. most people commented with some sort of "silly maxson" comment. funny thing is, casey was the one who knocked the box off the fridge but internally i DID blame maxson for the mess, ha.
d. breakfast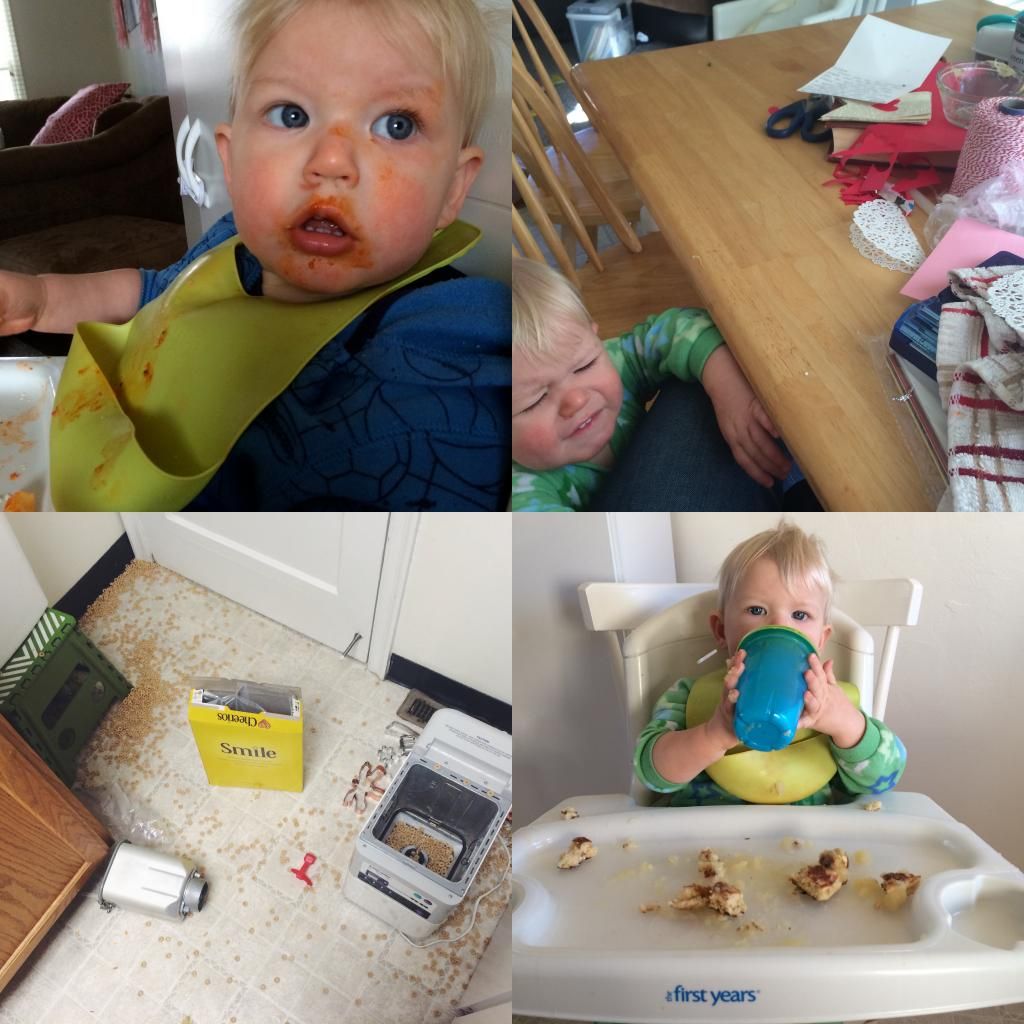 a. laundry helper
b. serious faced boy stuffed in his carseat
c. made artichoke in the crockpot on sunday, turned out great!
d. finally had some orange colored juice instead of green (this one is 5 carrots, 1 orange, 8 clementines, 1 lemon)
a. his and hers pizza
b. casey is loving these electric scooters at stores lately, it's so funny. and maxson LOVES them too. he literally yells in retaliation reaching for the scooter when we take him off (did i mention casey has 2 fractures on his foot with his ligament stretched to the max and has to wear a boot for 6 weeks?)
c. cuddly baby
d. grocery shopping in the scooter, can't believe we fit it all in that basket! maxson apparently got bored of the scooter somehow
a & b. super bowl watching with friends
c. i showed maxson what the sewing machine does. it was fun to show him something new, but now he insists on being in my lap whenever i'm sewing, ha
d. that time maxson took an amazing long nap on my bed when i was sick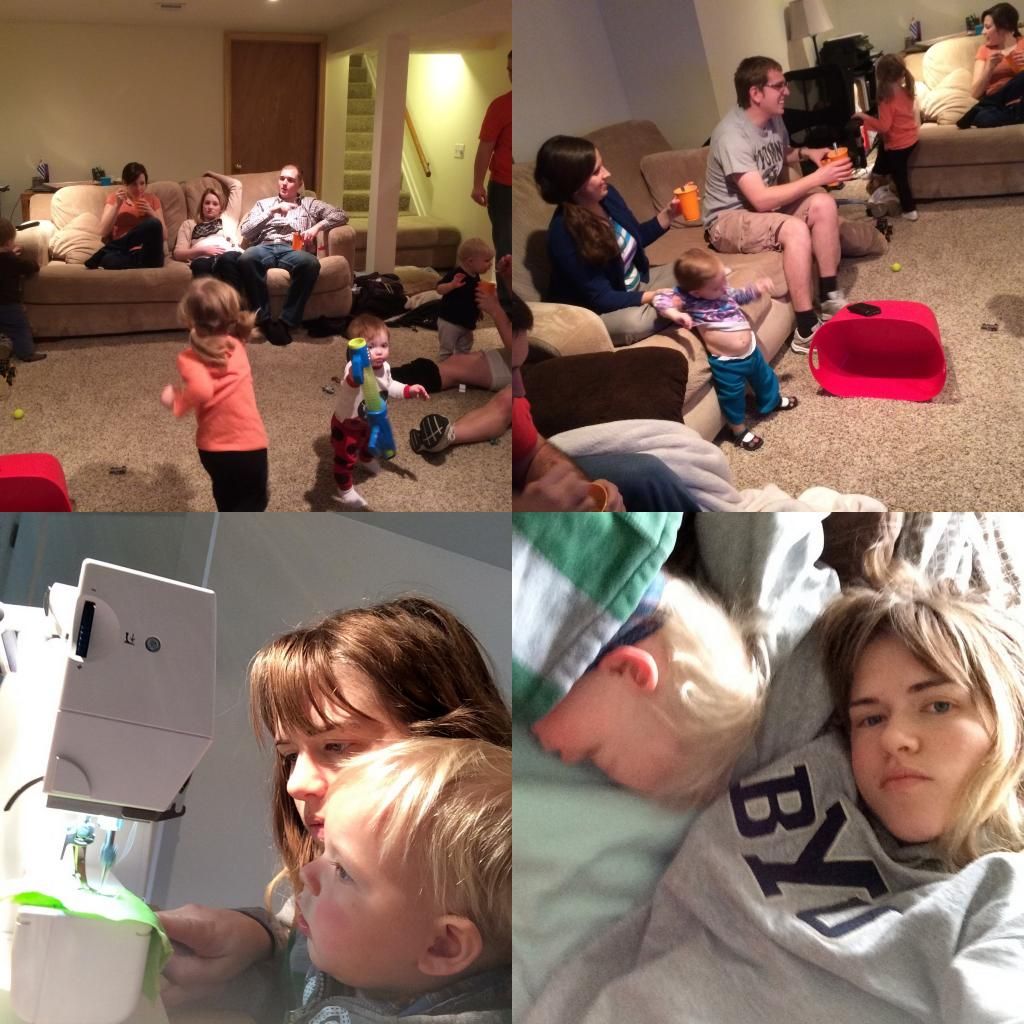 a. with casey's foot being in a boot for 6 weeks, i'm the main car driver now (he drives 99% of the time when we're together because i'm lazy). i often fall asleep on long car rides, now i know how he feels when i do that
b. men's priesthood/church meeting meant girl/child time at my house with some neighbors
c. a double yoke!
d. toymagedon/bookagedon.