after church, we scrounged up food and packed up ourselves to play in central park for the afternoon. this has been our cheapest new york excursion yet.
$3.50 toll to get through the Lincoln tunnel (because we finally had our easy pass)
and that's it!
after driving around the same few blocks for almost a half hour, casey FINALLY found a wonderful parking spot!
hallelujiah!
that first night when we went to shake shack we must have just been lucky bc we found one within 1 minute.
and since it was sunday we spent no money buying anything, yayyyyyy.
of our time spent in new york thus far, we've realized there are two kinds of people:
1. stereotypical new yorkers who aren't helpful when you ask questions and scoff at you like you're a bafoon.
2. crazy nice people
example 1: that taxi driver 2 weeks ago who said "don't park in a parking garage, every where is free parking in NY after 7 pm saturday nights
example 2: we began parking somewhere we finally thought was legal, we were about to walk away from the car and guy in a car stops at the stop light next to us and says "hey, you're going to get a ticket there bc A, B and C
example 3: when in central park we went looking for a bathroom this one lady gives us the most detailed directions ever to get there to make sure we get there and don't miss it.
so yeah, we've been pleasantly surprised over some of the kindness found in NY.
so, we spent about 3 1/2 hours just lounging in central park for an afternoon.
it was wonderful.
it wasn't way too overly crowded.
the weather was beautiful.
and there were tons of fun people around us playing around.
we had lots of yummy snacks.
it was just a great time to sit out in the sun, relax, and laugh and not feel rushed to go do anything.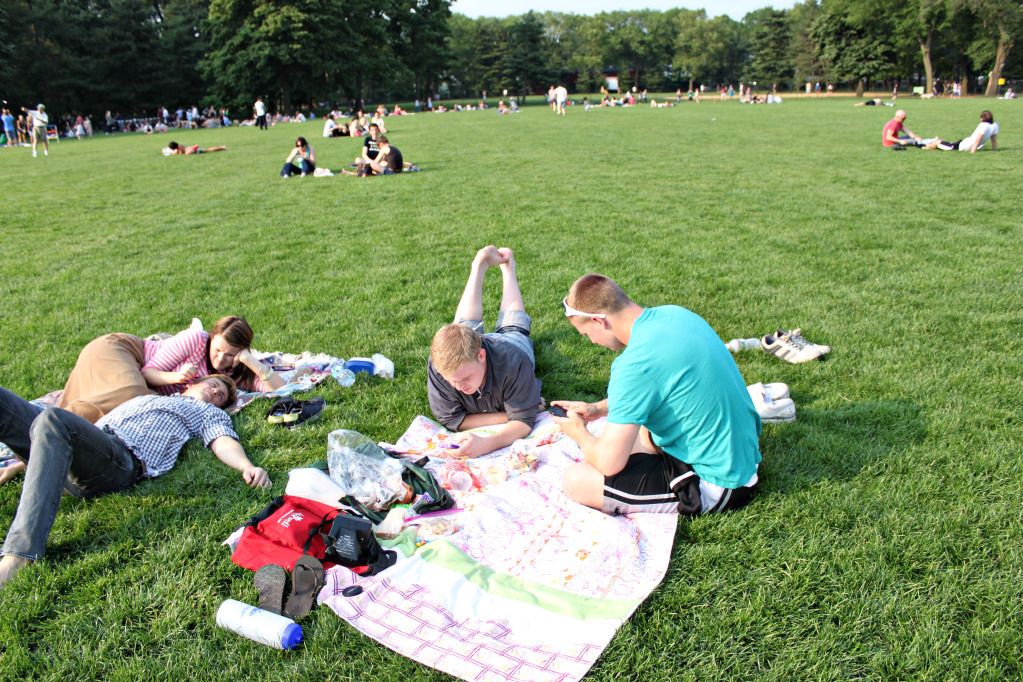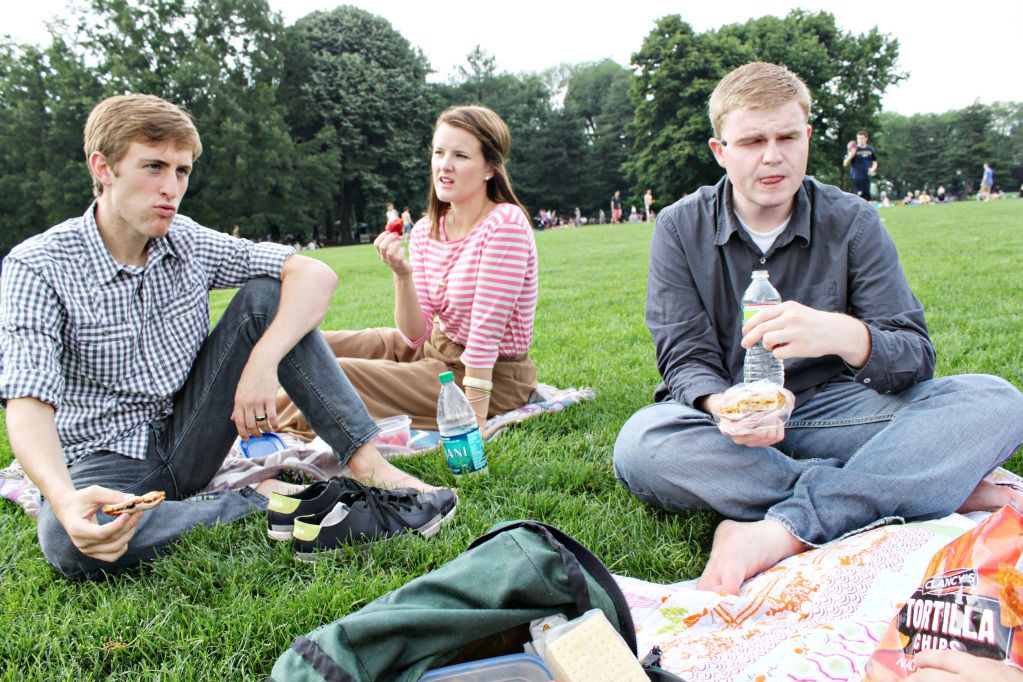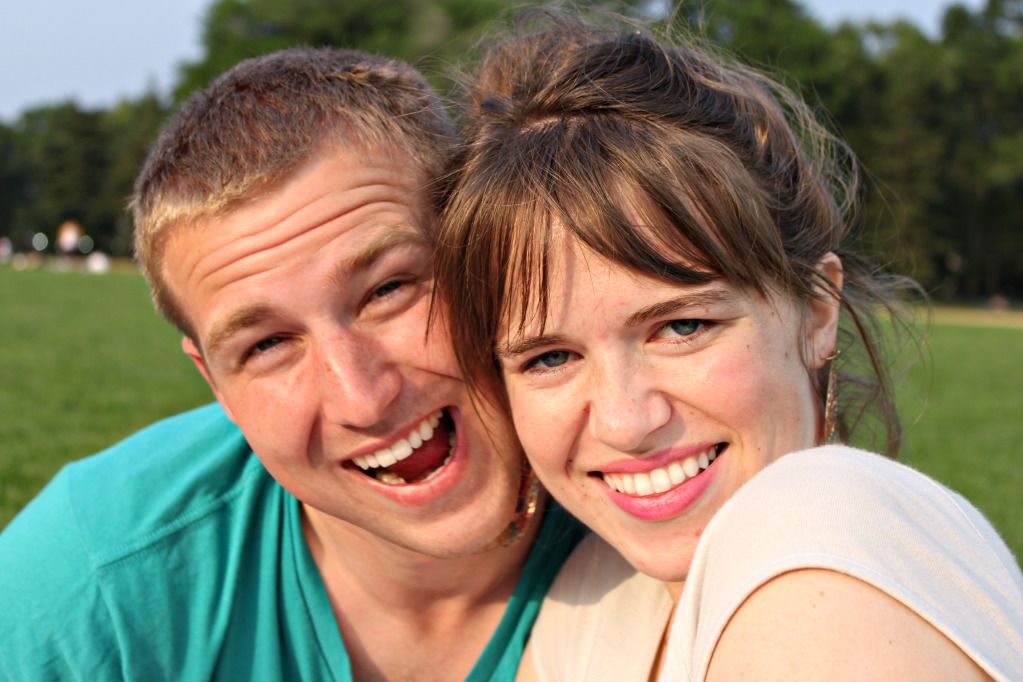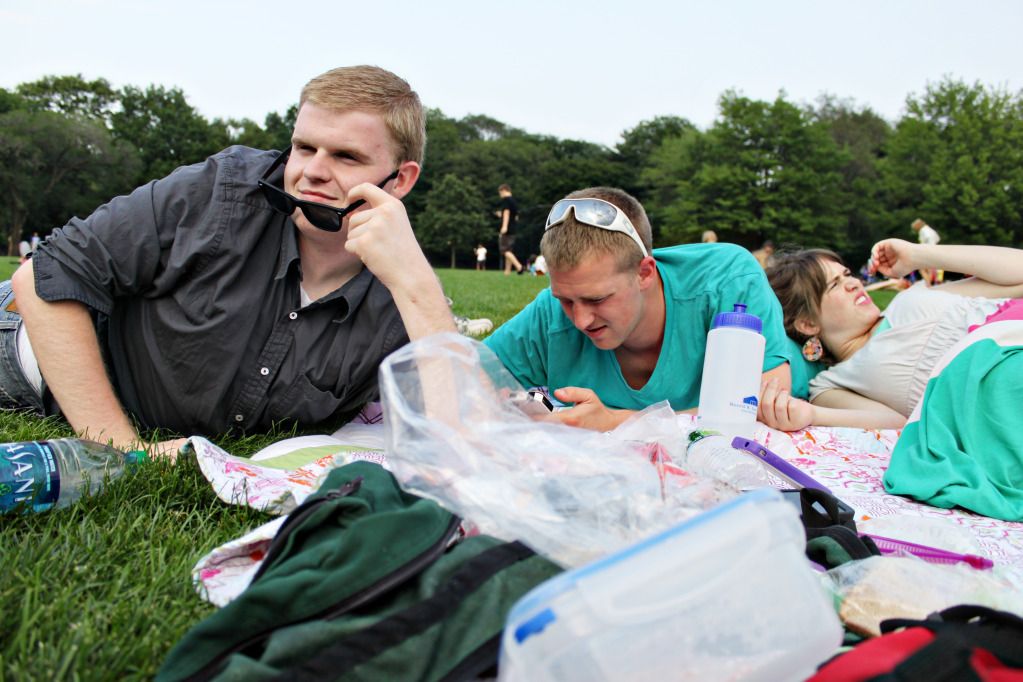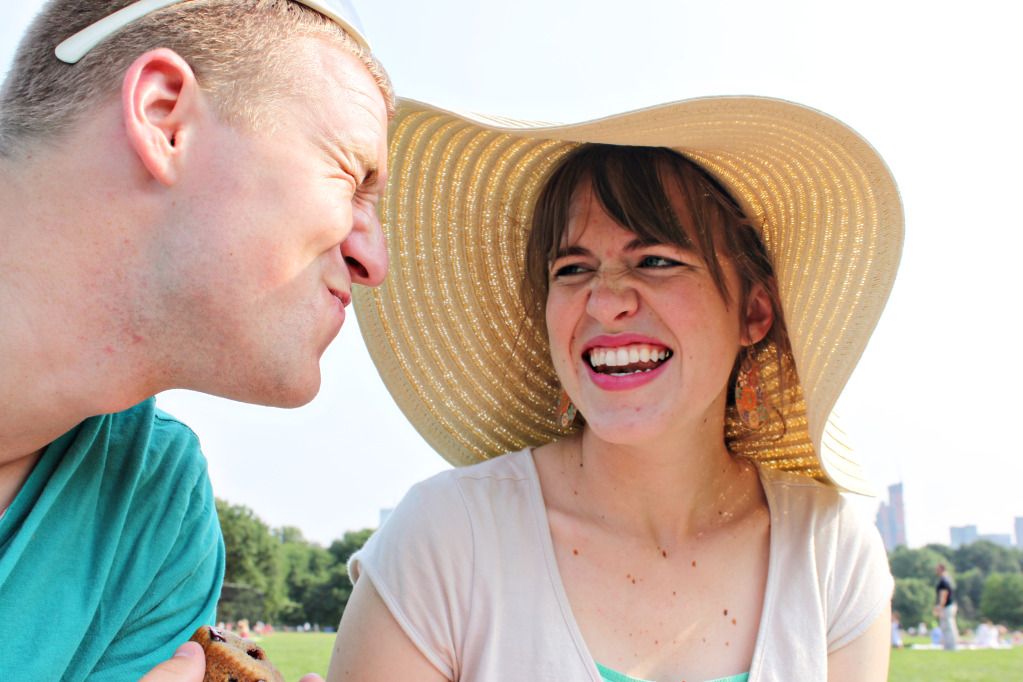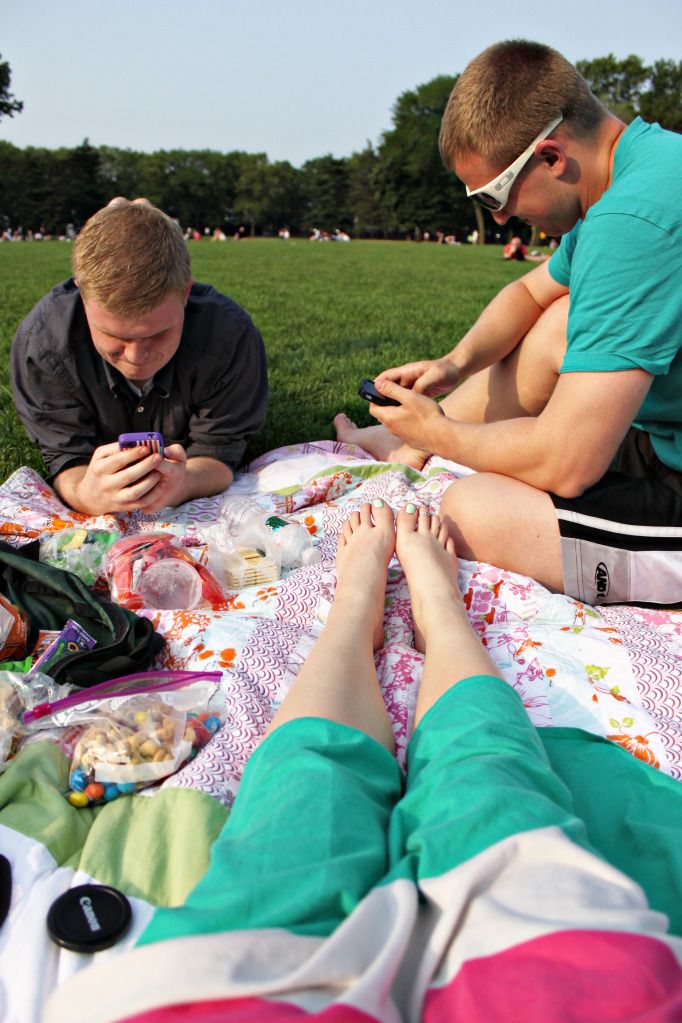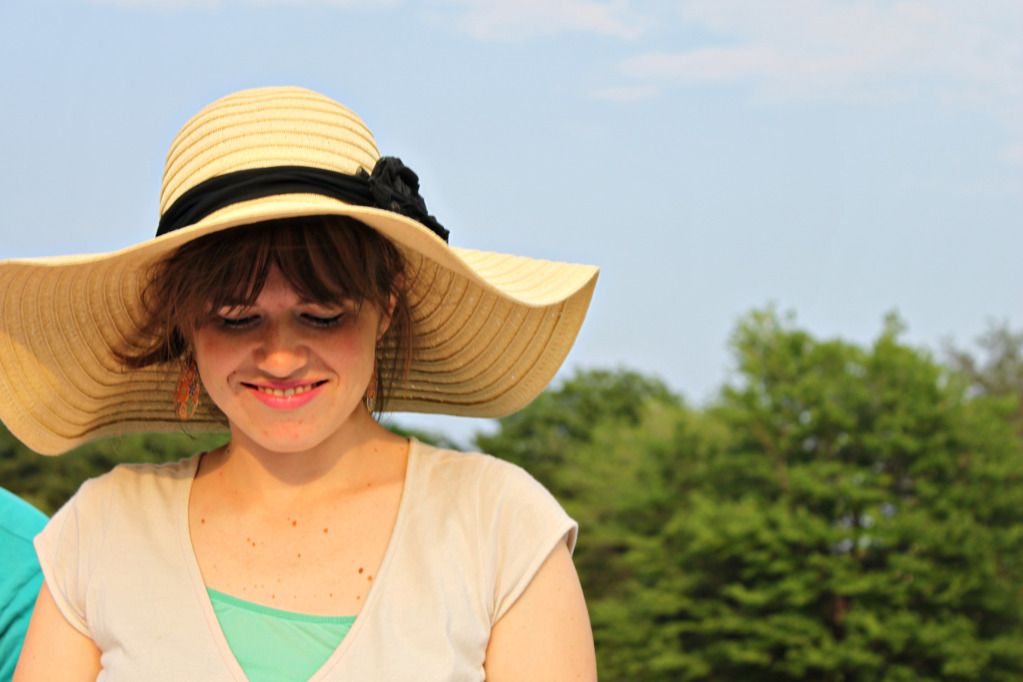 we then walked around some of the park for an hour or so.
visiting the turtle pond (those turtles are savages),
seeing bellvadere castle,
and walking past more dogs than i've seen in ages.
there were also quite a few gentleman in their full uniforms walking around memorial day weekend.
we also saw more yammacas (
however you spell that word

)
than i'd ever seen in 1 place before.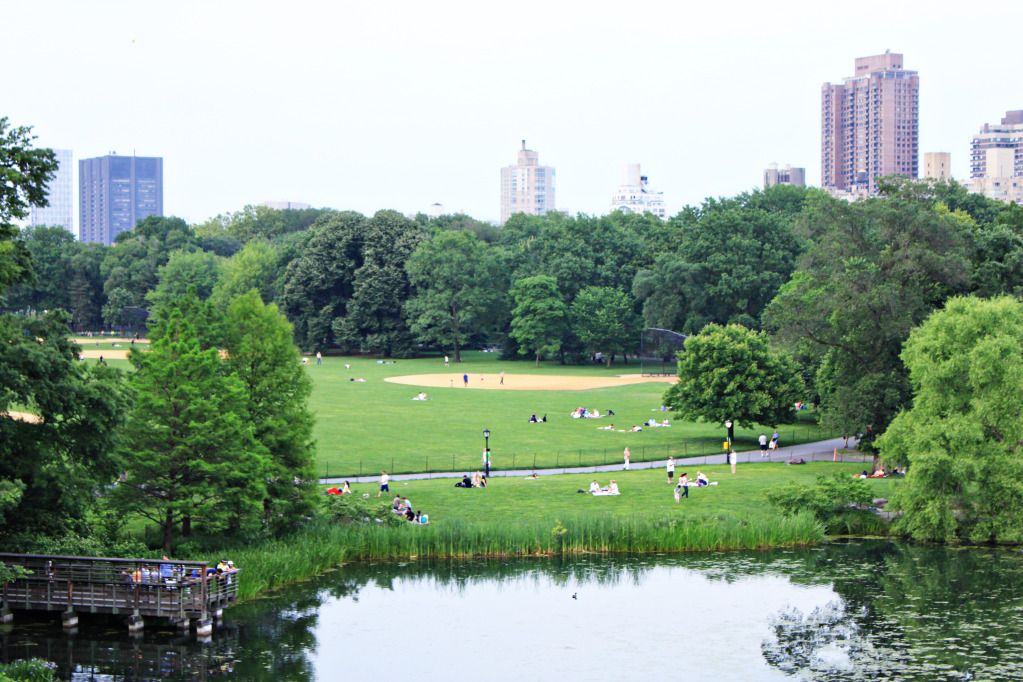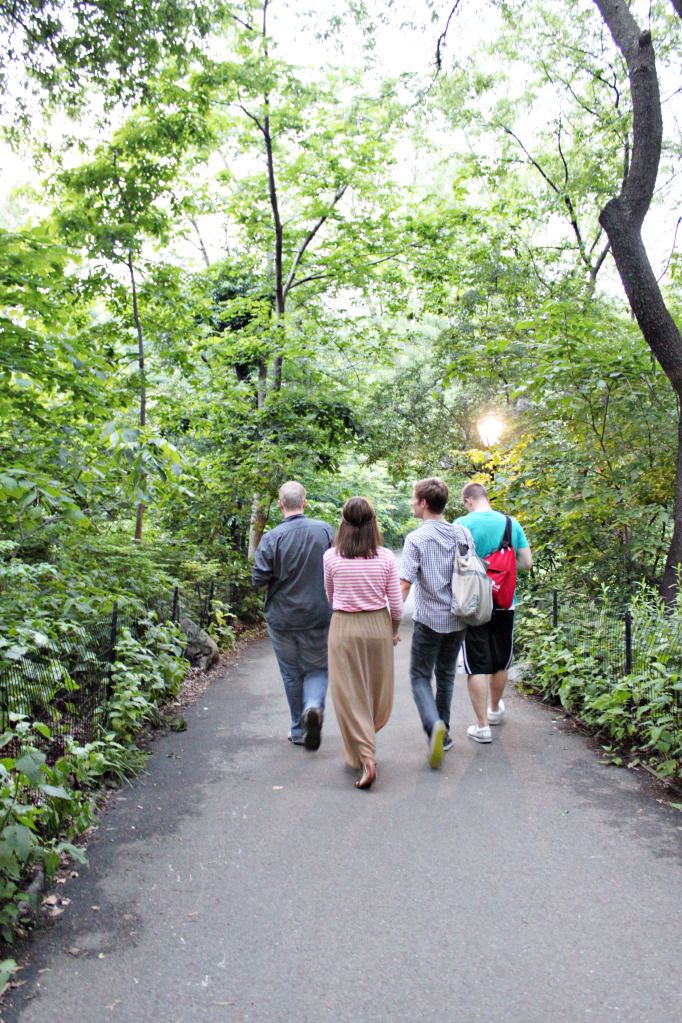 we had such a wonderful, relaxing time in central park.
our sunday was perfect.