so dropping casey off at the airport 2 weeks for him to go back to nebraska while i stayed was oober not fun.
it felt like the summer we were apart when we were engaged.
you see, we were engaged at the end of march and married at the end of november.
for 4 of those 8 months, casey was working in pennsylvania and i in utah at aspen grove.
those were 4 very long months to be apart.
at the end of june, casey flew back to utah for a family reunion and we were reunited for about 4 days.
best 4 days of my summer.
but returning casey to the airport that summer was the worst day ever.
tears.
tons of tears.
we both agreed that was the hardest tears we've ever shed.
sure, we knew we'd see each other again but we didn't want to leave each other.
this time i was yet again dropping casey off at the airport.
and yet again, it was tears.
i didn't want to be apart from him for TWO weeks!
it was like he was dying!
i dropped him off looking like this
(he brought back an ottoman we checked in that large box:)
we facetimed and texted tons of course.
i had made casey a list called "kimber, i'm hungry" with lots of ideas for EASY dinner/lunch fixes.
after 3 days he sent me a picture of this: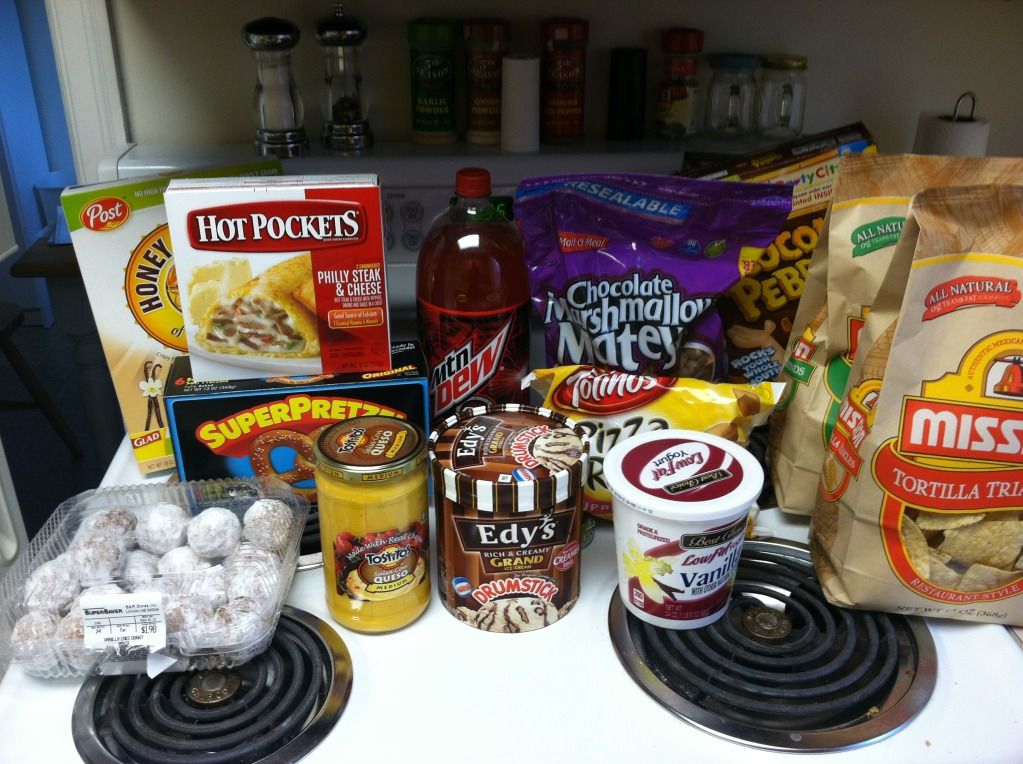 he said this "this is what happens when wife is away"
i'm glad to be back with him (and feed him)
for my first morning back we made red and blue pancakes in honor of the BYU and nebraska games playing that day.
funny that i drew a Y and N...it looks like yes and no.